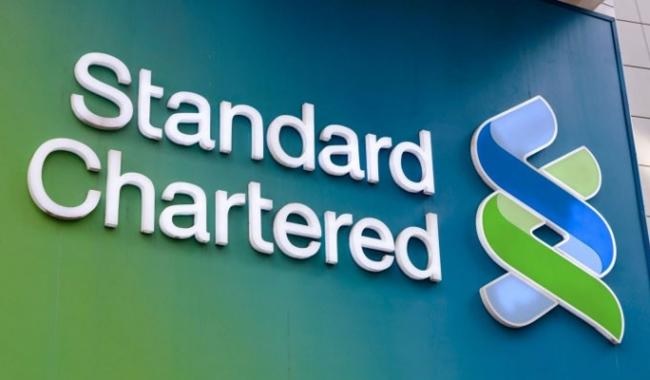 Standard Chartered will introduce a digital asset exchange and brokerage service, with its announcement on Wednesday coming shortly after the director of the rival bank HSBC announcing it would not expand into cryptocurrencies.
SC Ventures is a subsidiary of StanChart, which will provide the services for institutional investors and corporate consumers in the UK and Europe simultaneously with BC Technology Group, which runs the cryptocurrency exchange OSL that's allowed in Hong Kong. The joint venture will be established in the UK and is aimed at providing clients access to deep provisions of liquidity in Bitcoin, Ethereum, and other crypto-assets.
Read more: World's best-known cryptocurrency, Bitcoin further plunges 8.9 percent to $34,156
Alex Manson, head of SC Ventures, stated regarding the partnership, "We have a strong conviction that digital assets are here to stay and will be adopted by the institutional market as a highly relevant asset class." The JV could be launched in the fourth quarter of 2021.
The move appears as other monetary organizations expand into the crypto business whose business capitalization has increased to $1.7 trillion, although a large selloff in the space in May uprooted the market cap below $2 trillion. Goldman Sachs started a digital currency trading desk and Morgan Stanley became the first significant US monetary company to allow access to Bitcoin funds. While StanChart prepares for its crypto dealings.
Read more: Turkey is investigating a cryptocurrency scam worth $2 billion
Furthermore, SC Ventures of Standard Chartered in December joined forces with Northern Trust, a resources management corporation based in Chicago, to inaugurate crypto custody service 'Zodia Custody'. The London-based agencies, upon administrative approval, would grant custody services for Bitcoin and Ethereum, followed by XRP, Litecoin, and Bitcoin Cash.
Moreover, StanChart in 2020 funded Metaco, a digital asset infrastructure provider, and is serving with the Bank of Thailand and the Hong Kong Monetary Authority to explore shared ledger interoperability for cross-border fund transactions.