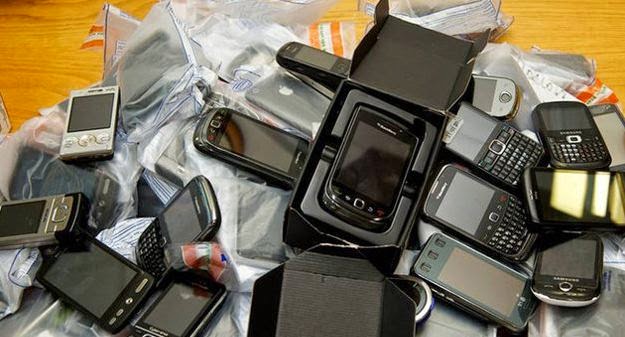 The Pakistan Telecommunication Authority (PTA) has introduced a computerized Lost and Stolen Device System (LSDS) for blocking the lost, stolen, and seized mobile phones.
The new scheme will present facilitation and ease for the users who want to get a mobile phone blocked in the event it has been stolen or lost. The claimant can file a request with the PTA for barring the IMEI of such mobile phones to prevent them from possible misuse. Almost 15,000 cases of snatched mobile phones are recorded every month in Pakistan.
A superior executive of the PTA announced that under the LSDS any mobile handset could be obstructed within two hours with the assistance of the electronic system – by an online record by the user — and the unblocking process too could be accomplished online.
Reporting and Blocking your Device
If a user wants to report a stolen or lost phone to PTA, then they can log in to PTA's online complaint system. The user will be required to provide personal details in a complaint form such as name, address, email, CNIC, etc. Along with it, the user will be required to provide details of the lost device and reasons for blocking it.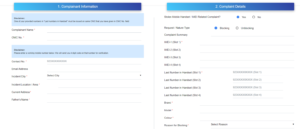 Once the complaint has been registered successfully registered, the user will receive a complaint reference number and the particular phone will be blocked within 24 hours of verification.
Unblocking Your Device
In case if the device has been recovered, the complainant will have to access the same form and select the option for unblocking under the category of 'Stolen'. Here the user will be required to provide the complaint reference number, which the user received upon filing the first form and other necessary details. Furthermore, the user will be verified in this process by the means of an OTP (one-time-password) and the user will also receive an SMS from PTA once the device is unblocked.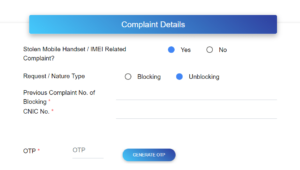 Due to this latest advancement, PTA's previously available methods (emails and phone calls) of reporting and blocking mobile phones are no longer available. 
Read more: PTA posts the news on social media about the temporary blockage of social media networks