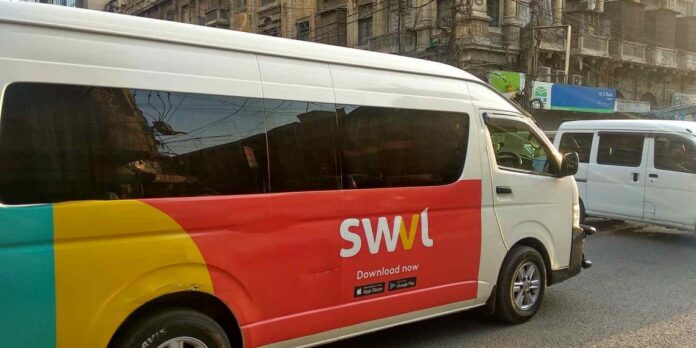 Mobility startup, SWVL, has decided to call it a quit as it prepares to shut down its operations in Pakistan. After fulfilling Pakistani citizens' transportation needs for three years, the startup is ready to bid farewell to one of its second-largest markets amid a global downturn in investments.
The Decline of SWVL's Service
The Cairo-headquartered app-based mobility startup was first launched in Lahore in July 2019, which gained massive traction among Paksitani commuters in no time. On 17th Bove 2022, the startup announced to shut down its intercity travel vertical in Pakistan and laid off its staff to 'accelerate its path to profitability and turn cash flow positive in 2023.'
According to the company's financial filings,  it had negative operating cash flows of $76.8 million for the six months of 2022. Due to its financial status, the company had been operating on a high cash-burn model. The startup has announced net losses of $161.6 million for the six months that ended June 30, 2022, which had doubled over the equivalent six-month period of 2021. The company had announced a net loss of $80.6 million for the first six months of 2021; however, SWVL's total accumulated losses as of 30th June 2022 reached $375.8 million compared to $216 million on 31st December 2022.
Second Biggest Market
While layoffs were reported from different countries in the mobility startup operations, the business hasn't been shut down yet. SWVL derives its bulk revenue from Egypt, Pakistan, Kenya, Saudi Arabia, Jordan, Argentina, and Turkey, out of the 20 countries it operates in. For the first six months of 2022, the revenue generated from Pakistan was $9.71 million, contributing about 25% to the total $40 million in revenue for the period mentioned above. In 2022, only Egypt tops with a revenue of $19 million in the first six months.
Also read: SWVL Initiates Another Round of Layoffs as the Company Risks Delisting from NASDAQ