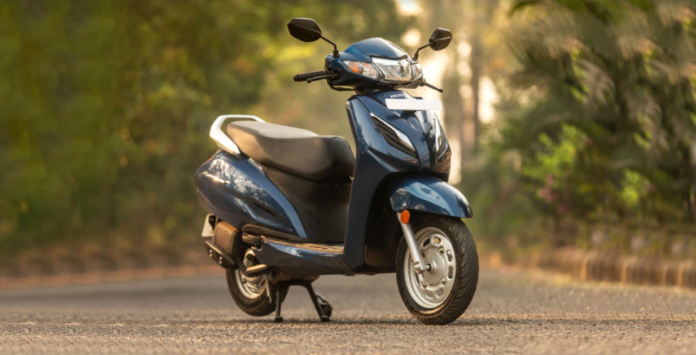 For the past couple of years, it has become a common trend for girls to ride a scooty bike, it serves as an independent ride along with a pocket-friendly two-wheeler vehicle that consumes low fuel expense. The fast-paced and hectic everyday life has created a need for independent rides for females. Ladies Scooty price in Pakistan is not much high. The Scooty brands available in Pakistan have risen to facilitate the female population of Pakistan to have an independent ride comfortably by designing scooty bikes that are simple to handle and ride.
Best Ladies Scooty Price in Pakistan and Brands
Following are the top brands of scooty bike that provide a reasonable price range, comfort, along with unique and useful specifications:
Honda Scooty
Suzuki Scooty
Super Power Scooty
United Scooty
Honda Scooty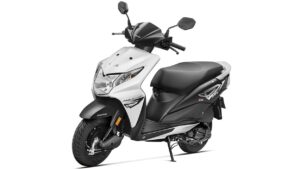 Honda one of the elite luxurious automobile brands present in Pakistan. Recently, Honda has also grabbed the attention of young girls and ladies by introducing its scooty bike. For the current year, the best-selling Honda Scooty's is 'Honda Dio'. This model has a completely automatic transmission. It has 1 cylinder along with a maximum power of 7.76 PS @ 8000 rpm. Maximum Torque is 9 Nm @ 4750 rpm. Honda Scooties are available at the price range of above 1 lac.
Suzuki Scooty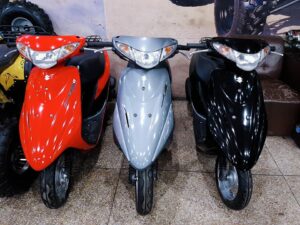 The next brand is Suzuki which provides an individual streamline of scooty and is successfully running this product internationally. In addition, this product has also garnered the attention of the Pakistani young generation. The model available in Pakistan is, 'Suzuki 49cc Scooty', it has 4 Stroke an EFI single Cylinder along with a comfortable sitting.Ladies scooty price in Pakistan for the latest Suzuki Scooty is Rs. 80,000 to up to 100,000.
Super Power Scooty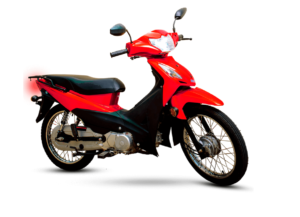 Super Power is another popular brand in Pakistan for its motorbikes. The company has expanded all its operations in this division of manufacturing its scooties. The current model favored in Pakistan is 'Super Power 70cc Scooty', it is in affordable price range, mid-range power scooty for young girls. The purpose is to achieve a very lightweight ride along with a mid-range power engine as it is suitable for beginners. The value of this scooty is around Rs. 50,000, which is quite reasonable.
United Scooty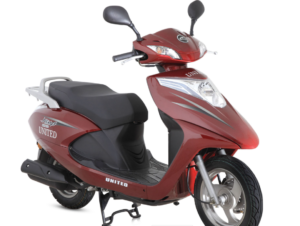 United Scooty is currently attaining an edge because of its unique designs. These scooties are in high demand and girls are relishing the vibrant colors of United Scooty. Moreover, there are three best models available currently:
United Scooty 50cc
United Scooty 80cc
United Scooty 100cc
The scooties of United company are very light in weight as well as entail low power, perfect product for young girls of Pakistan. This product is designed to endure continuous utilization. It is a suitable means for regular commuters. Moreover, the United 100cc scooty price in Pakistan are in a very affordable price range of Rs. 50,000-95,0000.
Read more: Here is all you need to know about the Lamborghini and its price in Pakistan 2021
Image Source: Bike Dekho