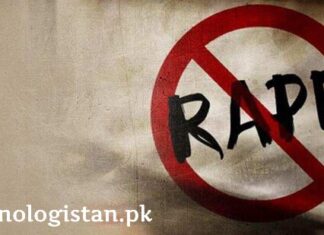 The horrible incident of gang rape of a mother of 3 on the highway by unknowns in front of her children leaves whole Pakistan...
Microblogging giant, Twitter has now expanded Twitter Spaces to all users. The Twitter Spaces team on Thursday announced that the users on both Android...
Tech behemoth, Google is now reducing commissions on all subscription-based apps on the Google Play Store, as announced by the company. Previously, the company...
Facebook is now launching a new AR Group Effects feature on Facebook Messenger video calls and rooms. Group Effects bring new AR filters and...
On Wednesday, former U.S. President Donald Trump announced that he will launch his own social media platform, TRUTH Social, according to a press release...
Bitcoin reached a record high breaking through the previous all-time highs, in the wake of the launch of the first exchange-traded fund (ETF) in...
PayPal approached Pinterest with a $45 billion deal to buy the social media company, a person directly familiar with the matter told CNBC, while...