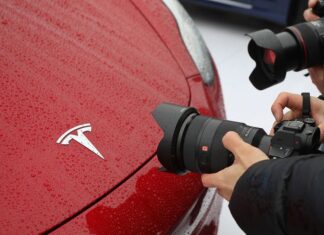 Tesla has increased its prices again across all of its models by up to $6,000. The automobile manufacturer has raised the prices of its...
The data of more than 2.2 million Pakistani citizens has been compromised and is now being offered for sale online. This alarming incident unfolded...
Amazon, during its annual hardware event, showcased the enhanced capabilities of Alexa, emphasizing its ability to engage in natural-sounding conversations; this advancement extends to...
In an era marked by technological innovation, the world is on the brink of witnessing an out-of-the-box milestone: the emergence of the "World's First...
The International Monetary Fund (IMF) Managing Director, Kristalina Georgieva, has reiterated the IMF's stance on Pakistan's tax collection and poverty alleviation efforts. During a...
Google is at the forefront of medical innovation with the development of an AI-powered microscope, aptly named the "Augmented Reality Microscope" (ARM). The extraordinary...
In a recent cybersecurity advisory, the government has issued a cautionary note to all sectors, particularly information technology (IT) and financial institutions, regarding the...