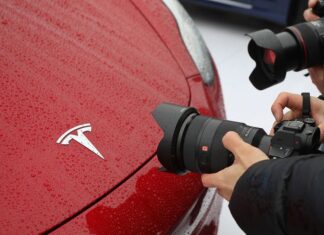 Tesla has increased its prices again across all of its models by up to $6,000. The automobile manufacturer has raised the prices of its...
In the last few days, many threads have appeared on Twitter and Reddit where users were seen posting about a new strategy being devised...
Former Finance Minister Senator Shaukat Tarin said that Pakistani freelancers have around $ 3-4 billion parked abroad to avoid the heavy taxes imposed by...
During an interview with the Dutch media outlet, Apple's CEO, Tim Cook, stressed the importance of learning coding from a young age, he was...
PM Shehbaz has refused to launch the flood-relief dashboard, build for the assistance and supervision of relief activities being provided to the flood affectees,...
Days after the audio leaks of Pakistani politicians and bureaucrats, hackers have now taken over the Pakistan Railway's ticketing system and posted altered texts...
Telegram has slashed the monthly subscription fee for its premium users in India by more than half as the company tries to cash in...