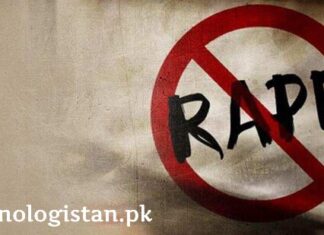 The horrible incident of gang rape of a mother of 3 on the highway by unknowns in front of her children leaves whole Pakistan...
We have seen many cases where brands tend to brutally loot the customers without worrying about the consequences as the general public of Pakistan...
On Wednesday, the International Monetary Fund (IMF) and Pakistan failed to reach a staff-level agreement for the resurgence of the $6 billion program amid...
Due to the pandemic, the economic recession has hit globally and it is forcing major companies to lay off their employees to reduce the...
Amazon opened its first-ever retail clothing store, Amazon Style, in the Greater Los Angeles Area. Amazon announced the opening of 'Amazon Style' in a...
Tech giant, Google has now introduced a new text-to-image AI tool that can create images with just text input. Users can add any descriptive...
In the recent news, former Twitter CEO and co-founder, Jack Dorsey is now exiting Twitter's board of directors, a change that's effective as of...