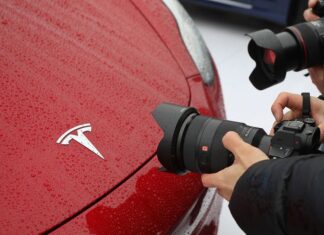 Tesla has increased its prices again across all of its models by up to $6,000. The automobile manufacturer has raised the prices of its...
In the latest development, State Bank of Pakistan has halted the direct carrier billing (DCB) mechanism which caused the blockage of payment of $34...
Twitter's revamped verification system will be relaunching next week with more colors. Before the launch of the new multicolored verification system, all the previously...
Amazon has planned to shut down its food delivery business in India by the end of this year to eliminate loss-making entities from its...
The Monetary Policy Committee (MPC) of the State Bank of Pakistan (SBP) has raised the interest rate by 100 basis points, taking it to...
Tehreek-e-Labbaik Pakistan(TLP), one of the most followed political parties in Pakistan, has faced an abrupt suspension of its official Twitter account. The account has...
Amazon has finally fixed the account deactivation issue faced by numerous Amazon sellers' accounts including Pakistani sellers'. Amazon has told all the international and...