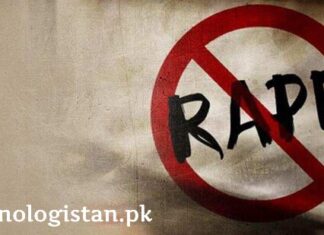 The horrible incident of gang rape of a mother of 3 on the highway by unknowns in front of her children leaves whole Pakistan...
Uber has announced a new safety feature to ensure that their clients are not taking on unusual routes. The safety feature will detect if...
The interior minister, Sheikh Rasheed, inaugurated Pakistan's First-Ever Plastic road in Islamabad - a 1km-long road of Ataturk Avenue was carpeted with plastic mixed...
In the recent years, the Government of Pakistan has made it compulsory to register mobile phones with the PTA or else they will be...
Google has announced that Google Chat in Gmail will now enable users to make 1:1 audio and video calls. The US-based tech giant notified...
Tech giant, Microsoft has disrupted the movements of China-backed hackers, seizing control of the malicious websites the group used to infiltrate organizations in the...
In the present times, Facebook Gaming might not be a hot streaming spot like Twitch or YouTube Gaming, however, the social media platform is...