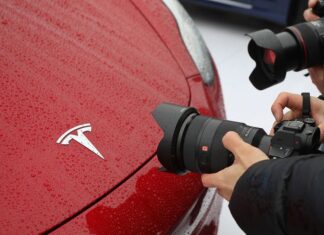 Tesla has increased its prices again across all of its models by up to $6,000. The automobile manufacturer has raised the prices of its...
WhatsApp is working on a new screen-sharing feature that will allow users to share their screens during video calls; it is a similar feature...
The United Arab Emirates is all set to take the lead in building the world's first-ever Bitcoin tower, which will be built in the...
A recent research by antivirus supplier ESET revealed that iRecorder — Screen Recorder App on Google Play Store was infected with malware over a...
The Federal Board of Revenue (FBR) is considering the suggestions of the Pakistan Mobile Phone Traders Association to reduce the duty on mobile phones...
OpenAI's ChatGPT iOS app has surpassed 500,000 downloads, making it one of the most popular apps on Apple's App Store in 2023 and 2022...
Microsoft co-founder Bill Gates believes that the future of artificial intelligence is an AI-built personal assistant that would easily kill Google and Amazon. "Whoever...