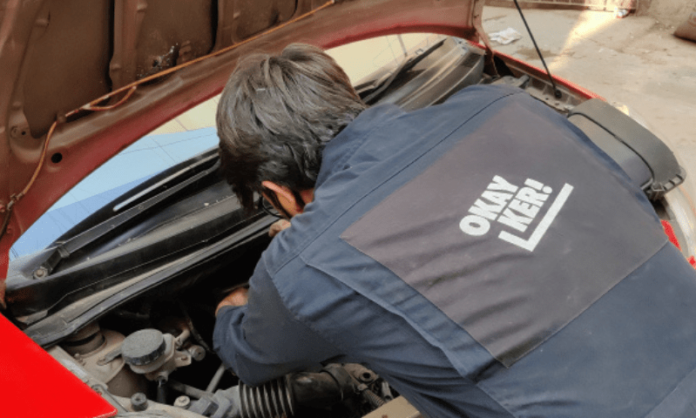 OkayKer, a promising startup offering a comprehensive platform connecting car owners with maintenance workshops, has successfully secured $700,000 in seed funding. The company intends to utilize this investment to expand its operations throughout Pakistan and introduce the country's first-ever automotive emergency service. With an impressive founding team and backing from various institutional investors, OkayKer raises funding to digitally transform the automotive industry and address the challenges both car owners and workshops face.
OkayKer Raises Funding to Revolutionize Car Ownership Experience
OkayKer, founded by Nashit Iqbal, Hasnain Akber, Asjad Amin, and Anusha Shahid, has garnered support from prominent institutional investors, including Orbit Startups, Cur8 Capital, FRIM Venture, Sabr Capital, and several local and international angel investors. The team brings a wealth of experience in building and scaling successful startups, such as Careem, Daraz, and FindMyAdventure, positioning OkayKer for rapid growth and innovation in the automotive industry.
The primary objective of OkayKer is to empower the 500,000 workshops and parts retailers operated by skilled technicians, enabling them to thrive in the digital landscape. These businesses often struggle with low utilization rates, limited customer reach, and a lack of digital expertise. Simultaneously, OkayKer aims to provide convenience and peace of mind to car owners who often spend excessive time at workshops, concerned about potential scams.
Transforming Automotive Services Through a Comprehensive Platform
OkayKer's robust platform combines cutting-edge technology and innovative solutions to bridge the gap between car owners and workshops. Their mobile application allows customers to schedule appointments conveniently. At the same time, their enterprise resource planning (ERP) software, OkayCore, empowers workshops with essential tools for recording transactions, acquiring new customers, sourcing spare parts, and accessing vital business services like payment gateways and financial solutions.
In just 26 months, OkayKer has demonstrated remarkable growth, successfully servicing over 10,000 cars and establishing a network of 850 workshops in various areas of Karachi. By onboarding more than 250 vendors and offering 30,000 Stock Keeping Units (SKUs), OkayKer has significantly improved workshops' revenue, increasing take-home earnings by an impressive 110 percent. Car owners also benefit from the platform by gaining access to maintenance services at their preferred location and receiving warranties for the work performed on their vehicles.
Looking ahead, OkayKer has ambitious plans to expand its presence across Pakistan, starting from Karachi and extending all the way to Khunjerab. As part of its vision, the company aims to launch the country's first automotive emergency service, leveraging its extensive network of workshops to provide swift assistance to car owners in times of distress. Moreover, OkayKer is actively collaborating with renowned lubricant brands and recently signed an MoU with Mobil to combat the rampant issue of counterfeit products in the market, ensuring the highest quality standards for their customers.
Also read: Pakistan-based Logistics Startup Trax Raises $3.7 Million in Seed Funding