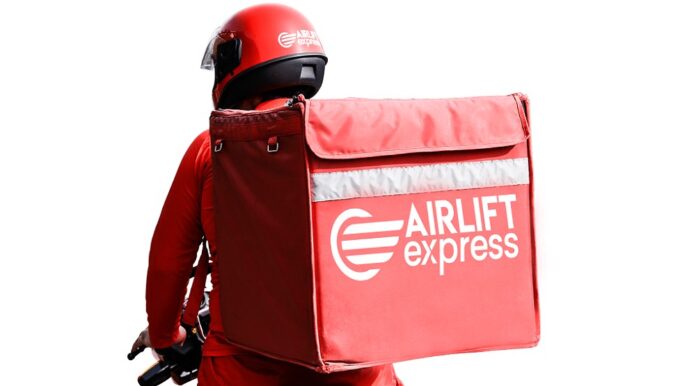 Pakistani quick commerce startup Airlift has raised an impressive amount of $85 million in the largest-ever funding round for a Pakistani startup. The round is also the biggest Series B raised by a startup in the Middle East, North Africa, and Pakistan, and involves some very prominent investors. 
The said B series round was co-led by Harry Stebbings' 20 VC Explorer and Josh Buckley's Buckley Ventures, along with many other high-profile investors. Current investors Quiet Capital and Indus Valley Capital were also part of the deal. The latest fundings bring Airlift's total financing to date to ~$110 million, making it one of the most well-funded startups in the whole region. As per TechCrunch's report, the round values the quick commerce startup at $275 million.
Read more: Pakistani Startup 'DevNation' Raises Five-Figure Funding From Notable Angel Investors
Airlift's Grocery Delivery Platform
Airlift was established in 2019, initially, the company started to operate as a mass transportation startup but had to suspend its operations in March due to Covid-19. Next, the quick commerce startup rolled out a 30-minute grocery delivery platform that is now obtainable across eight cities of Pakistan. 
Furthermore, Airlift today also delivers fresh produce, OTC and medicine medicines, and sports goods, from its chain of various fulfillment stations across every city it serves in. The delivery operations were launched last year, and the platform has developed 30-50 percent month-over-month on average, declared the startup in a press statement. The company is further developing a farmer-to-consumer delivery channel for farm-fresh produce.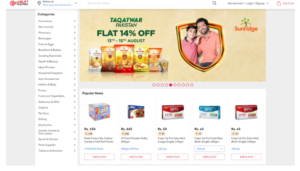 Read more: NIC Alumni Startup XpertFlow Raises Seed Funding From Expara Asia Ventures
Quick Commerce Startup 'Airlift' Raises Funding to Expand Internationally
Moreover, Airlift has built a solid ground in Pakistan and is now working to expand its quick commerce services to different markets in Asia and Africa. The startup would introduce its first international market in the coming three months, as informed by the co-founder and CEO Usman Gul, without revealing further details concerning their expansion plans.
In a statement, he said, "With this financing, we must return to where we started from — fighting against the odds and staying true to our core values of hustle, teamwork, resourcefulness, and bias to action. If this is the journey of a thousand miles, we have taken only the first step."
Josh Buckley, who co-led the round, in a statement, said, "The best operators in the space are backing Airlift, in large part due to the track record of the team and the company's focus on Asia and Africa — for this model, developing markets will get to profitability much faster than similar companies in developed markets."
Read more: Fintech startup 'DigiKhata' raises $2 million in a seed funding round
Airlift's Mass Transit Operations
When the company halted its transportation services, the startup was performing 35,000 rides a day in Lahore, Karachi, and Islamabad. According to Usman Gul, they will continue to consider the mass transit market but don't have any definite plans or dates for launching it again.
Role of Quick Commerce in the Developing World
Sam Altman, reflecting on the investment, stated, "Airlift's early traction in Pakistan is a window into the future for how quick commerce will play out in the developing world."
Harry Stebbings, said, "When I first met Usman, I knew this was an entrepreneur who was going to create an industry-defining company. Humble, ambitious, and strategic, Usman will be one of the great founders of this generation."