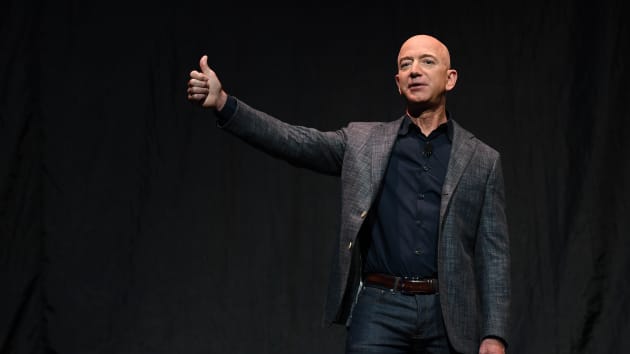 The billionaire entrepreneur and Amazon CEO Jeff Bezos will be officially stepping down from his position on 5th July, and give up the reins to the cloud-computing boss Andy Jassy. "We chose that date because it's sentimental for me, the day Amazon was incorporated in 1994, exactly 27 years ago," stated Bezos on Wednesday at Amazon's yearly shareholder meeting, which was conducted virtually.
Andy Jassy, currently manages Amazon Web Services, after an almost three-decade run directing the internet behemoth that made him one of the wealthiest people in the world. After the succession of the CEO position, Jeff Bezos will become Amazon's managerial chair and is expected to devote more time toward initiatives like the Bezos Earth Fund, his Blue Origin spaceship company, The Washington Post, and the Amazon Day 1 Fund.
Read more: Fashion magnate Bernard Arnault overtakes Jeff Bezos to become world's wealthiest person
Furthermore, the firm had kept its succession strategies quiet, though spectators theorized that either Jassy or Jeff Wilke, who retired from his position of head of Amazon's worldwide consumer business last August, would be Bezos' eventual successor. Moreover, when Jassy will move from the top post at AWS to run Amazon, he will be succeeded by Tableau CEO Adam Selipsky, the firm declared in March. Jassy will be taking over an increasingly complicated and scrutinized business. 
Read more: Elon Musk trolls Jeff Bezos over Blue Origin's objection to SpaceX's contract with NASA
The e-commerce titan further announced on Wednesday that the company will be acquiring storied Hollywood studio MGM for a value of $8.45 billion intending to satisfy its video streaming service with more original shows and movies to watch. This development arises after Amazon experiences a surge in the growth of its online retail and cloud computing while executing a push into entertainment as more customers turn to streaming entertainment content. 
However, this new acquisition could increase scrutiny for Amazon, one of the influential tech companies achieving unparalleled financial power in recent years and in the crosshairs of antitrust enforcers around the world.
Source: Variety