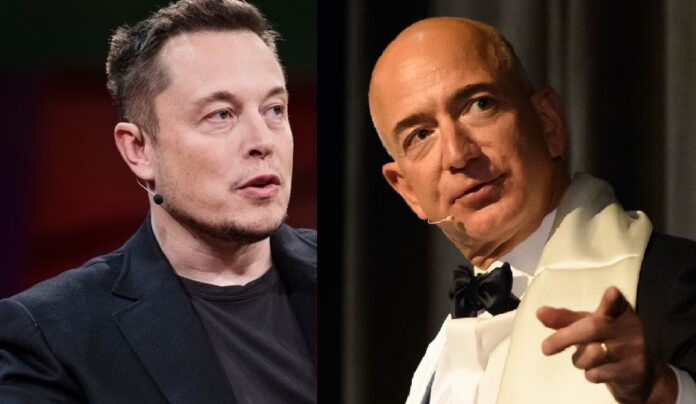 The company Blue Origin founded by Jeff Bezos is pushing back on NASA's decision to give a $2.9 billion contract to Elon Musk's SpaceX to create the vehicle that will transport the next spacemen to the moon. This recent clash between the two rocket companies owned by the world's two richest men is not new, as this fight has been going on for the past three years owned by the world's two richest men.
The controversy centers on NASA's Human Landing System, or HLS, program, which basically intended to have at least two private-sector firms compete to build the spacecraft that will carry astronauts to the surface of the moon for the space agency's Artemis moon landing missions. However, earlier this month, NASA made the surprise declaration that it would proceed forward with SpaceX as the single contractor for the project, referring to costs as a main reason for the judgment.
Read more: 'NASA rules,' Musk tweets as SpaceX wins $2.9 billion contract for a lunar lander
Bob Smith, the CEO of Blue Origin said in an interview this week that NASA's verdict was miscalculated because it underestimated the benefits of Blue Origin's proposal and understated technical challenges in SpaceX's. Concerning the statement, then Elon Musk responded on Twitter: "Can't get it up (to orbit)," he wrote.
Moreover, along with Blue Origin, a third company that was playing for the HLS contracts, Alabama-based Dynetics, also opposed NASA's decision. Both Blue Origin and Dynetics argued in their complaints, registered with the Government Accountability Office this week, that the space agency had not properly assessed their proposals, pushing NASA to reconsider.
Read more: Jeff Bezos will be stepping down as the chief executive of Amazon
Therefore, the government has a deadline of 100 days or until August 4, 2021, to rule on whether the objections have worthiness. Pushback against such contracting choices is normal, particularly in the aerospace industry, where NASA and the US military are the prime clients for rocket manufacturers, and winning or losing awards can have a heavy impact on a company's bottom line.
Source: New York Times
Image Source: GeekWire