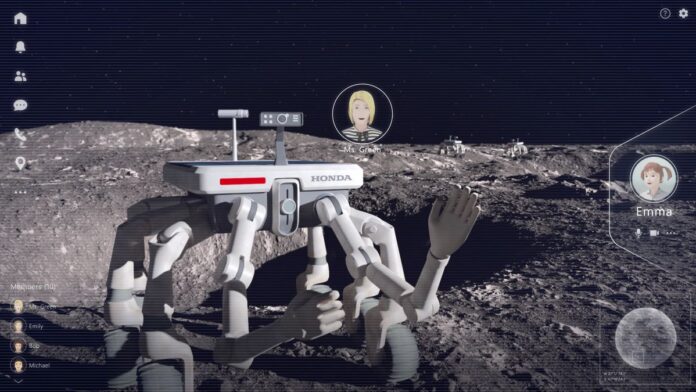 The Japanese automobile company, Honda said at an event that it will spend $45 billion on R&D over the next six years. Honda plans for futuristic businesses in various areas like electric vertical take-off and landing aircraft (eVTOL), robots, flying cars, and space technology. Honda sees robots, rockets, and eVTOL aircraft as an extension of its main business of manufacturing automobiles.
Honda plans for futuristic businesses will help to build a mobility ecosystem
the company's innovations arm, will be leading the efforts to produce an eVTOL aircraft, an avatar robot, and space tech. Honda plans to use eVTOL as part of an urban taxi service, the company plans to equip the aircraft with a gas turbine hybrid power unit in order to increase its range because of the electric eVTOL's travel for very short distances.
Honda is using the discontinued robot ASIMO's research to develop another avatar robot suitable for more practical applications that will allow you to perform tasks and experience things virtually without being there in person. The automobile manufacturer also plans to build a renewable energy system at the lunar system in partnership with the Japan Aerospace Exploration Agency (JAXA), this system is aimed at providing resources to humans and rovers on the moon and it might be extended to the time people start living there.
Read more: Hyundai's Big Hydrogen-Push will Shift all its Commercial Vehicles to Hydrogen by 2028
Porsche joins the space race
As per Financial Times report, Porsche is investing in German rocket start-up, Isar Aerospace, in an attempt to ensure access to new space-based technologies. Isar became the first private European company to secure a contract from the European Space Agency (ESA) when it was awarded $13 million by the German Government to launch two satellites into orbit. Recently, many companies have gone even further in the field, with the intention of getting involved in the wide range of categories that involves robotics such as; Honda, Ford, and Toyota. Automobile companies have come to a realization that there will not be an auto industry in the future like it is today.
Source: Business Insider