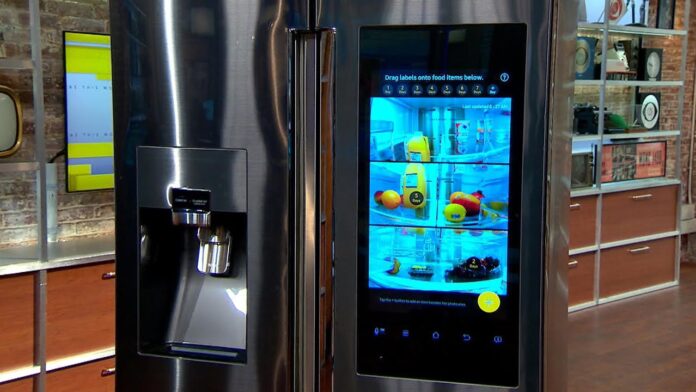 Amazon is rumored to be working on a smart Fridge just like they have at cashier-less AmazonGo stores. According to an internal report by Insider, Amazon smart Fridge project is named 'Project Pulse' and it is being developed by the same physical-stores unit team, with additional assistance from members of the Amazon Lab126 and Amazon Fresh teams. Amazon smart Fridge project is being designed by utilizing cameras and computer vision technology similar to those in the touchless Amazon Go stores.
Amazon Smart Fridge: What's inside
It is rumored that Amazon smart Fridge can automatically scan for low-stock items or expiring products and make refill orders. The smart Fridge will display the inventory On the body of the fridge. The smart fridge will notify you in case you are running low on something you buy frequently, and make it easier to order more from Whole Foods or Amazon Fresh, which could give the company's grocery division a boost. The fridge can also offer recipe suggestions that use ingredients that are nearing expiration.
The basic tech will be the same as seen in Amazon Go's Just Walk Out feature, which allows customers to simply pick items off the store's shelves and walk out the door. The teams working on the project may include Amazon Alexa support, but sources say that support is not the highest priority. Insider reporter said that Amazon is meeting with some high-profile appliance manufacturers in this regard because they won't manufacture the refrigerators themselves, instead, the company is looking for a manufacturing partner to collaborate with them. The smart fridge is expected to be very expensive although the prices might come down when the product reaches a wider market.
Samsung has used similar concept before
In 2016, Samsung revealed a similar smart fridge that has cameras and a huge display. The fridge sends a notification when you need to buy certain foods and even lets you order them. The screen displays web pages, recipes, and more, it will also let you leave notes and messages on the screen for your family. The smart fridge is expected to launch soon in the Korean markets.
Read more: Amazon Now Launches Astro, the Autonomous Home Robot