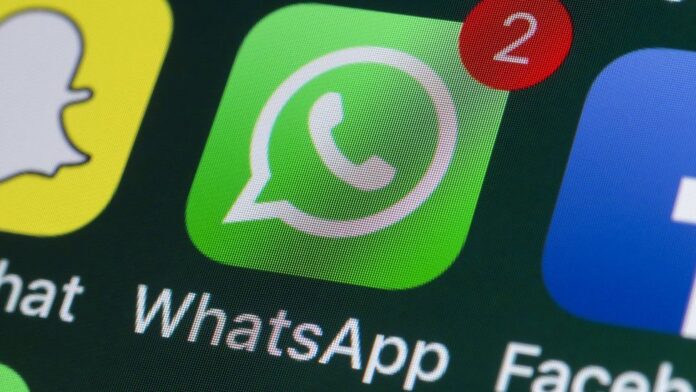 Facebook-owned, WhatsApp is an instant texting app used by over 2 billion people worldwide. The app allows the users to make calls, send and receive texts, photos, documents, and videos. If a user wants his privacy respected and wants to keep the last time he used the application to himself; the user can easily hide his last seen status on WhatsApp through the app's settings. The last seen feature refers to the last time the contact used WhatsApp.
For those who want to remain incognito, here is a step-by-step guide you can follow.
1) Go to Settings
Whether you are an iOS user or an Android user, the Settings menu will be identical. Tap on the icon in the right-hand corner of the app. 
Read more: WhatsApp will no longer limit the functionality of the app even if the users don't accept the privacy policy
2) Tap on the Privacy section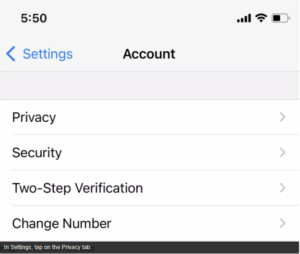 Once you are in the Settings menu, tap on the Privacy tab at the top. 
Read more: WhatsApp blocks accounts of dozens of Palestinian journalists
3) Select the 'Last Seen' tab
By default, the Last Seen tab will state "Everyone," when you first open it. Tap on it to open up the list of other options.
4) Tap on 'Nobody'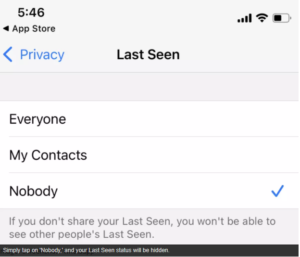 When you are in the Last Seen part, you will have the choice to select between "Everyone," "My Contacts," and "Nobody." Just click on the last one and you're all set. 
Keep in mind that when you choose to hide your Last Seen status from everyone then you also won't be able to see other users' online state.