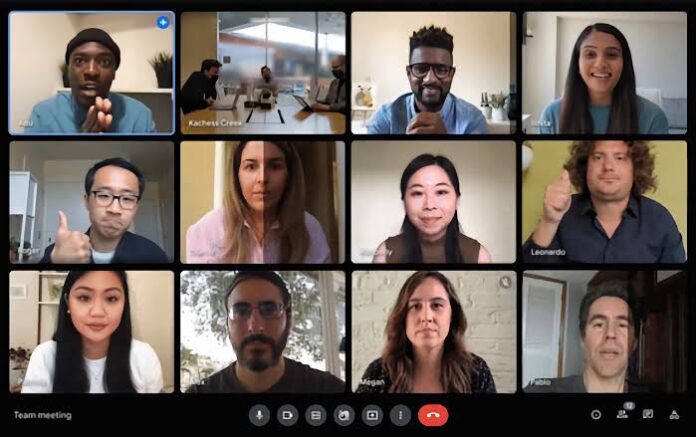 Google announced the most anticipated update to Google Meet. The new update will bring multiple new features, but the highlights are; in-meeting reactions, emoji reactions, Google Docs integration, Sheets, and Slides, and a new picture-in-picture mode. Google's Director of the product (Google Meet), Dave Citron said, "We know we need solutions that help people build connections that can bridge the gap between physical spaces and somewhere else."
The multiple new features in Google Meet
The Picture-in-picture mode will help presenters and multitaskers see their audience while navigating different tabs and windows. The Google Meet users will be able to see up to four video tiles of meeting attendees in a floating window on top of other applications and by clicking on picture-in-picture they will be taken back to the full Meet session. Google is also bringing Meet directly to Docs, Sheets, and Slides. With this feature, Google Meet users will be able to start a meeting and bring it to a document, spreadsheet, or presentation, where they will also be able to present the content to all the meeting attendees.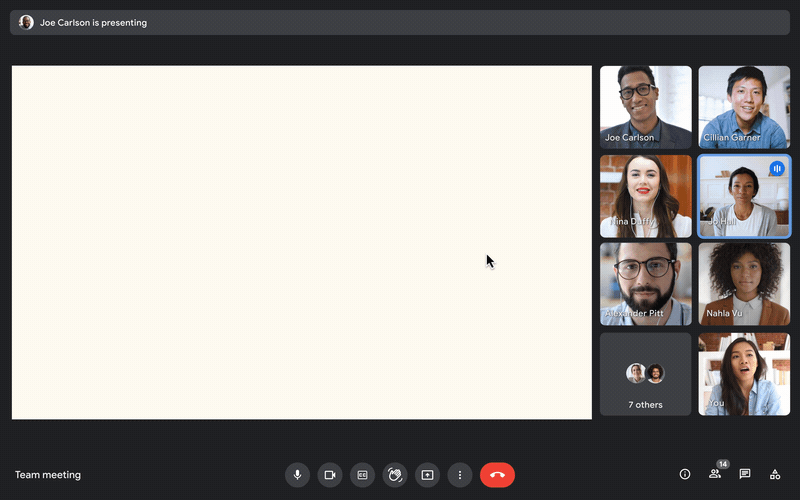 The In-meeting reactions will let users visually express themselves with emojis. It will bring more energy into the meeting and will also deliver immediate feedback to presenters and other attendees of the meeting. Meet users can communicate using an emoji for a heart or a thumbs-up, as an example, and the reactions can appear in the video tile. Dave noted that a lot of these updates today focus on collaboration equity, that is, the ability to contribute to meetings regardless of location, role, experience level, language and device preference.
Other useful additions
Google has plans to add Q&A and polls features by the end of this year where the meeting attendees can participate. Moreover, Google will enable meeting hosts to stream meetings directly to YouTube from the Meet activities tab. Lastly, Google will roll out optional end-to-end encryption for Meet conversations later this year for all Workspace customers, while, client-side encryption will be available in May for Business Plus, Enterprise Plus, and Education Plus customers.
Read more: Google Meet will now Warn Users if their Devices Create Echoes
Source: Tech Crunch