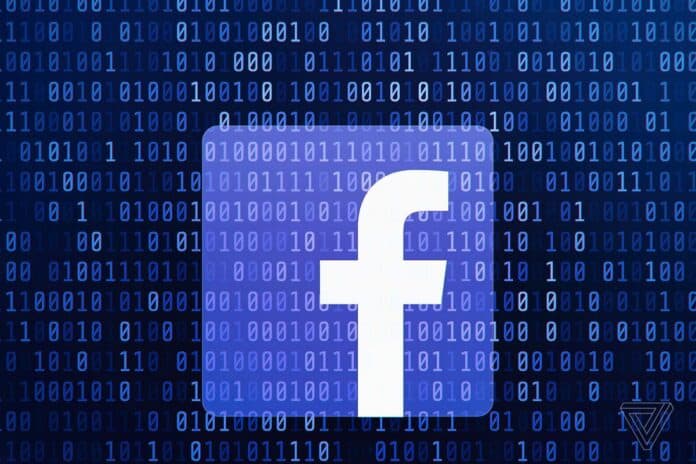 In February, The New York Times reported that Facebook is in process of building Facebook's Clubhouse rival. As the news got to spread a lot of questions popped out regarding the appearance of the clubhouse.
However, current screenshots tell us how facebook's audio product, which is still under development process gives feels of live audio broadcast that looks like the extension of Facebook's existing Messenger Rooms.
As reported by Techcrunch The company says no judgments can be made just by viewing the images as it would be inaccurate to jump on conclusions just by image observations. Pictures are still posted on social media platforms as we all know that practical appearance would be much more enhanced to what the images are defining.
Though the image is helping everyone to demonstrate what the new product will look like it's drawing people's attention in advance.
The credit for the photos we can see now goes to the mobile developer and reverse engineer Alessandro Paluzzi. He came up with Facebook's live audio developments and user interface experiments which resulted in modifying Facebook's Android app's code.
Paluzzi is a master in his field as he discovers unleashed potential of code in process of development. Some of his codes are tested and analyzed while others make it directly to the market.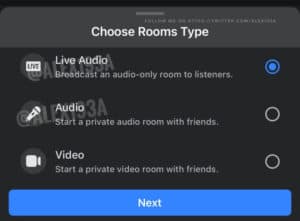 Image Credits: Alessandro Paluzzi
In Facebook's case, the images he shared show a "Live Audio" option for Rooms — Facebook's social Zoom competitor which first launched last May.
Currently, Facebook offers a room option that can accommodate 50 people at a time, a good virtual way for people to connect to their friends and family and enjoy watching things together. The feature needs to be more enhanced as it does not entertain a huge amount of audience in a particular room.
You may also like: Facebook CEO Mark Zuckerberg criticizes Apple over an upcoming privacy update
Another image shows expansion in rooms, where a user is given the option to choose among 3 types of rooms a private room that is available already or a public, private audio room. The private audio room is providing an option for voice chat whereas the "Live Audio" room would instead be an audio-only room where you could broadcast to a wider group of listeners.
A link will be provided which can be shared across Facebook or any other web platform.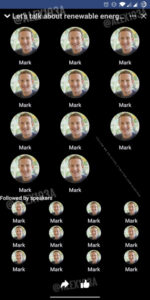 Image Credits: Alessandro Paluzzi
The above-displayed image shows the appearance of a live audio room how peoples' profiles will appear in circular picture format. The speakers will be on the top followed by all the listeners appearing below the speaker's profile. here's also a "followed by speakers" section that leads the audience section — again, much like Clubhouse.
Paluzzi mentioned that the "Live audio" will be accessed by any area of Facebook the user does not necessarily have to switch between the two apps Messanger and Facebook. The screen when minimized shows the number of people on the board in the Live audio, along with this the title and number of speakers would also be displayed.
So far all we can see is just a user interface Paluzzi has interpreted a lot more is yet to come.
"We've been connecting people through audio and video technologies for many years and are always exploring new ways to improve that experience for people," a spokesperson said, commenting on the images Paluzzi had published.
Facebook CEO Mark Zuckerberg is bullish on audio, of course. he showed up in Clubhouse a couple of times, and recently spoke about the potential for social audio in a clubhouse meeting hosted last week by former TechCrunch editor Josh Constine, now an investor at SignalFire.
"You don't have to prepare. You don't have to look good before you get on to go to a podcast or Clubhouse or whatever you're doing," he noted. He further added, "you can walk around a lot more easily. You can consume it without having to look at the screen and kind of do that in the background while doing something else."
Facebook is working on a modification of Facebook's Clubhouse features.
"Overall, I think that this is going to be a pretty big space," Zuckerberg said of social audio. "The work that we're doing in this is trying to basically build out a bunch of the tools across the spectrum of how people would want to use audio. I'm really excited about this," he added.
Source: Techcrunch
Image credits: The verge
Read More: Facebook is creating a version of Instagram for kids under 13