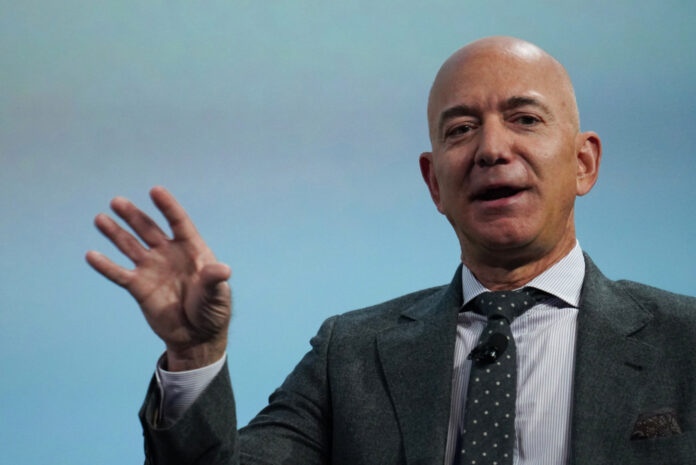 Amazon CEO Jeff Bezos will be stepping down from his post of CEO later this year. Bezos has built and brought the Amazon to a height of $1.7 trillion behemoths that deals in the sales of a variety of things online as it has gained the title of "the everything store".
On Tuesday, Jeff Bezos commented that his run at the top of the Seattle-based company was over. Over the years Bezos capsized the retail industry, turned Amazon into a logistics giant, and expanded the company into cloud computing, streaming entertainment, and including artificial intelligence-powered devices.
"Being the CEO of Amazon is a deep responsibility, and it's consuming. When you have a responsibility like that, it's hard to put attention on anything else," Mr. Bezos said in a letter to Amazon staff on Tuesday. However, he will be still involved with the company in the role of Amazon's executive chairman and continue to be its biggest shareholder of the company.
Under the leadership of Jeff Bezos, Amazon had transcended the $1 trillion market cap, last January. Currently, Amazon's worth is more than $1.7 trillion. 
Although the company was silently working for the succession plans, it was expected that either Jassy or Jeff Wilke will be the next CEO of Amazon. However, last August Amazon had announced that Jeff Wilke will be retiring in 2021, this leaves us with Jassy as the next CEO. Jassy had joined Amazon in the year 1997 and since then has worked on Amazon's Web Services cloud team.
"I'm excited to announce that this Q3 I'll transition to Executive Chair of the Amazon Board and Andy Jassy will become CEO," Bezos said in a letter to employees. "In the Exec Chair role, I intend to focus my energies and attention on new products and early initiatives. Andy is well known inside the company and has been at Amazon almost as long as I have. He will be an outstanding leader, and he has my full confidence."
Read more: Justice Qazi Faez Isa's mobile phone hacked discloses Supreme Court
Source: TechCrunch