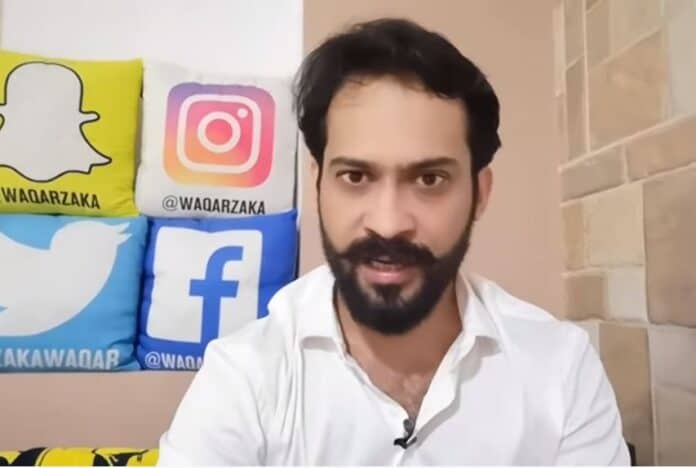 Waqar Zaka, the host of Pakistan's famous reality show living on the edge and an avid advocate of digital currency in Pakistan has yet made another shocking claim to pay off Pakistan's entire debt using cryptocurrency upon the condition that the country's Prime Minister Imran Khan steps down and let him run the country.
"I can pay off PAK debt using crypto but the condition is @ImranKhanPTIshould step-down and let me run the country if not then Pakistanis should demand what solution respectable, olive plantation, tourism, anti-corruption lovers IK has. I challenge all Politician koi idea hai" reads the tweet.
This is not the first time that Mr. Zaka has made such a claim and earlier He had criticized the Pakistani Government and specifically Prime Minister Imran Khan for not taking his suggestions seriously and claimed that if Pakistan had invested in cryptocurrency, The entire debt of the country would have been wiped off.
The earlier claim was put to a fact check by a business journalist Farooq Baloch and he concluded with calculations that the claim made by Mr. Zaka regarding paying off Pakistan's entire debt is not so accurate. You can watch the video here.
Waqar Zaka notably ran Tehreek-e-Tech Pakistan and established a crypto mining farm in London and is said to backing a controversial currency OneCoin and further established a paid Facebook group to help aspiring crypto investors with his signals and tips.
Waqar Zaka also claimed the credit of Pakistan's first-ever crypto advisory committee established in KPK and said that he convinced the government to take steps towards legalizing Cryptocurrency in Pakistan.
Read More: Pakistan's first-ever Crypto Advisory Committee formed in KPK
Mr. Zaka also had a trending hashtag on Twitter #LegalizeCrypto which is believed to be partially successful however Crypto is yet to be legalized in Pakistan and he could not meet PM Khan to convince him of his plans either.