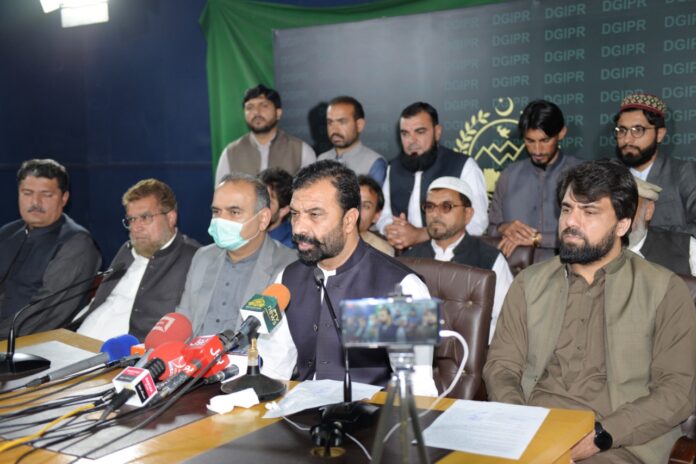 Pakistan's first-ever Crypto Advisory Committee formed in KPK. Ziaullah Bangash science and technology advisor to Chief Minister Khyber Pakhtunkhwa has announced that a meeting of Pakistan's first advisory committee for Cryptocurrency and Cryptomining will soon take place to "review and discuss necessary steps to regulate, legalize, and necessary legislation."  He ended up by thanking the members of the provincial assembly, who remained constant and raised their voices towards the initiative, hoping they'll continue to support the initiative with the same efficiency.
As per the advisor's notification meeting for Crypto Advisory Committee will be held on Wednesday at Khyber Pakhtunkhwa Technology Board. The meeting will be attended by multiple members virtually as well as physically.
Soon after the news got viral, Waqar Zaka the VJ-turned social media influencer and a staunch crypto/blockchain advocate claimed in a post on Facebook, to be the one convincing government for the newly formed Crypto Advisory Committee.
Initially in the process of a petition for legalizing crypto, Waqar mentioned that his friends used to say "Make your own profit leave Pakistan" instead of getting into a mess. He also added that no other crypto trader went to the court to take a stand against the FIA except him.
He further added by saying, Ziaullah Bangash was the only man who listened to him and tried to understand his vision to create such a committee. He also accepted Mr. Waqar's request to bring such a committee into existence. He also mentioned that his presence would be observed in Peshawar when the committee's first meeting takes place.
The influencer also mentioned that I started this journey alone and now we are soon going to build a crypto team, who will be responsible for spreading awareness in Government officials. He also expressed his happiness by saying, that he can't wait to attend the meeting on Wednesday.
Read More: Bitcoin surpassed a record high of $60,000 on the US stimulus package
Image source: Tech juice