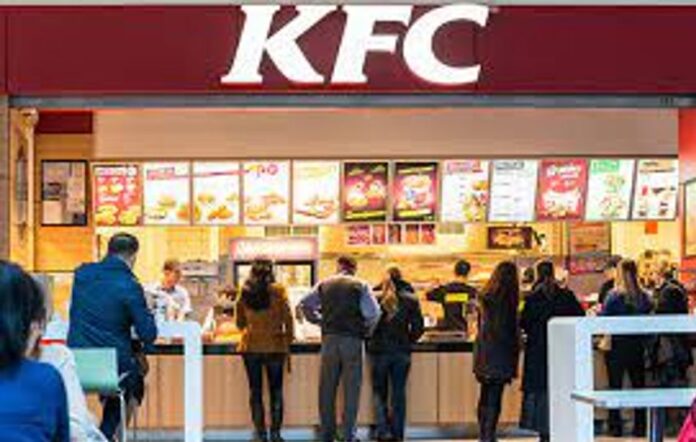 In the recent news, a customer at KFC situated in Sheikhupura was assaulted by the workers after he misbehaved with the staff and broke the machines in the restaurant. The customer allegedly misbehaved with the employees due to a delay in the order. In response to this, social media was flooded with videos showing the employees and the consumer beating one another.
Videos Are Circulating on Social Media Showing the Customer Misbehaving With the KFC Staff
The videos show the customer misbehaving with the staff first. Other customers and management of the KFC Sheikhupura tried to stop the said customer, but he pushed them away and continued to act negatively with the staff. Some of the customers tried to stop them but failed. The customer is identified as Yasir Butt. The videos are garnering mixed responses on social media.
KFC Sheikhupura a man named Yasir Jutt misbehaved with the staff and broke the outlet's machinery including LCDs and Cold drink machine. In the reaction outlet staff also beat the man.#othernewspk #KFCSheikhupura pic.twitter.com/F1rwrmmAeQ

— othernews.pk (@Othernewspk) August 22, 2022
Some people are condemning the incident while others are posting hilarious comments. According to a Twitter user, the consumer should face charges for causing damage to KFC's property. He even tried to harm the female employees.
Moreover, a Twitter user said that the customer should be charged with damaging the property of KFC. The face of the staff attacked is not clear in the video, but some believe the staff attacked first, is a female. The video also showed the buyer first shouting at the staff, damaging the property, and then engaging in a physical assault with the staff. 
Twitter Users Are Asking KFC to Take a Severe Action Against the Man
Another user said that he should have been beaten more. Some said the incident is a result of a lack of patience- a trend rapidly increasing in society. The customer should have shown restraint, said a Twitter user. A Twitter user tagged KFC and asked to take action against the staff who manhandled the customer. Some have even asked DC Sheikhupura to intervene in the matter and take the action.
Read more: Teenagers Shoot a Man to make Viral TikTok Video