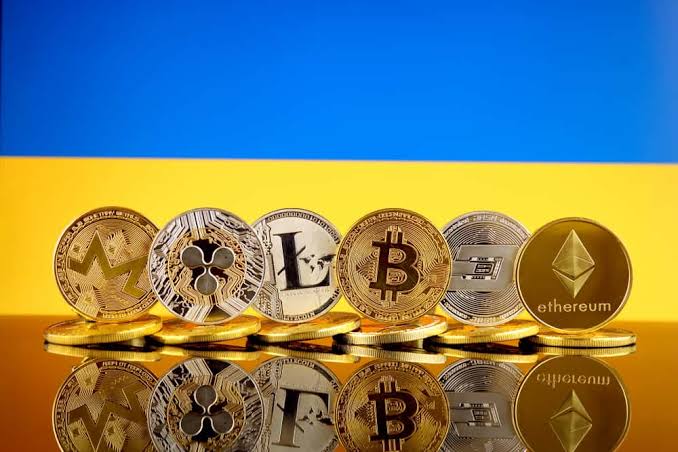 Ukrainian President Volodymyr Zelenskyy signed a law making cryptocurrencies legal in the war-struck nation. Ukraine's Ministry of Digital Transformation said; "The signing of this law by the President is another important step towards bringing the crypto sector out of the shadows and launching a legal market for virtual assets in Ukraine."
Ukraine Legalizes Cryptocurrencies as crypto donations surge
Since Russia invaded Ukraine. It has received more than $100 million in crypto donations. As reported by Tech Crunch, Coindesk, FTX and Kuna and a staking platform have partnered with Ukrainian government officials to launch a donation website for users that is called Aid for Ukraine and accepts donations in Bitcoin, Ether, Tether, Polkadot, Solana, Dogecoin, Monero, Icon and Neo to support people in their fight for freedom. So far, Ukraine is known to have spent at least $15 million on military gear and other supplies. It also plans to launch an NFT collection commemorating the war.
Read more: Crypto Donations Soars for Ukranian Army as Russia Advances
According to a statement released by the Ministry of Digital Transformation, the law outlines the legal status, classification, ownership, and regulators of virtual assets, as well as registration requirements for crypto service providers, which makes it clear that the crypto assets market would be supervised by Ukraine's National Commission on Securities and the Stock Market. Alex Bornyakov, deputy minister at Ukraine's years-old Ministry of Digital Transformation, told; "We believe this is the new economy, this is the future, and we believe this is something that is going to boost our economy."
Ukraine trades more crypto than fiat currency
According to the New York Times, Ukraine processes more transactions per day in cryptocurrency than in its fiat currency. Meanwhile, Ukraine already has a deep talent pool of developers as Dutch IT company Daxx put Ukraine as No. 1 in terms of IT outsourcing in 2021 and the best in the world for hiring programmers.
Source: Bloomberg