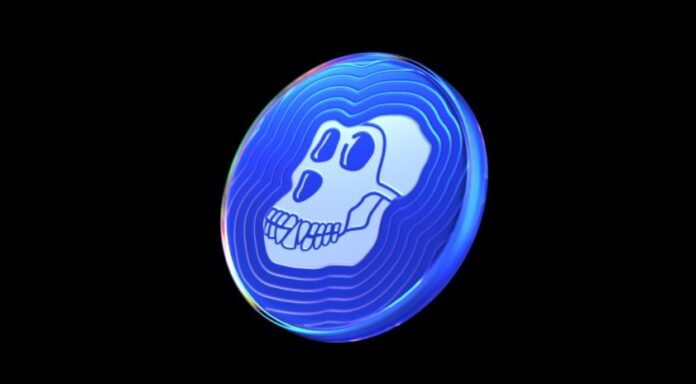 Yuga Labs is now working to build a broader media empire around the Bored Ape NFT ecosystem, and with the recent announcement of a cryptocurrency called ApeCoin that will be the "primary token for all new products and services" from the company. The new cryptocurrency will include a newly announced play-to-earn blockchain game that the firm plans to release later this year in partnership with the developer nWay.
The New Cryptocurrency 'ApeCoin' is Inspired by the Multimillion-Dollar Monkey Pictures
Furthermore, Yuga Labs hopes that the new game and token inspired by the multimillion-dollar monkey pictures will encourage a mainstream crypto-economy built around their IP, which further expanded last week to comprise the highly valued CryptoPunks and Meebits NFT collections after Yuga acquired the assets from Larva Labs.
Introducing ApeCoin ($APE), a token for culture, gaming, and commerce used to empower a decentralized community building at the forefront of web3. ?

— ApeCoin (@apecoin) March 16, 2022
ApeCoin DAO's council members include Reddit co-founder Alexis Ohanian, FTX's Amy Wu, Sound Ventures' Maaria Bajwa, Animoca's Yat Siu, and Horizen Labs' Dean Steinbeck. Token holders will be able to vote on decisions in the DAO, while the special council "will carry out the decisions of the community," a spokesperson says.
BAYC and Yuga Labs Will be the Quarter Owners of the Total Token Supply 
Though Yuga Labs won't officially be launching the Ethereum-based token, the startup and the BAYC project founders will be the owners of nearly a quarter of the total token supply while owners of Bored Apes and Mutant Apes NFTs will collectively receive 15% of the total token allocation.
"I don't know how big Bored Ape NFT ecosystem can be, that's not to say that I don't imagine it to be big, but I think — I hope — Yuga will be big and that we will be able to create lots of things that are unique and special and speak to the greater community in different ways," Yuga CEO Nicole Muniz said in an interview about the latest cryptocurrency 'ApeCoin'.
Read more: Ukraine Legalizes Cryptocurrencies
Source: TechCrunch