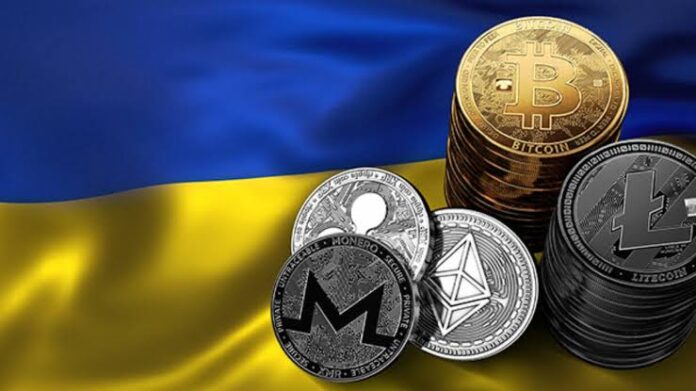 Crypto donations to the Ukrainian army are pouring in after Russia launched a large-scale military operation against Ukraine. A blockchain analytics firm, Elliptic, shows that over a 12-hour window, nearly $400,000 in bitcoin was donated to Come Back Alive, a Ukrainian nongovernmental organization providing support to the Ukrainian armed forces.
Crypto donations aim at countering Russian aggression
According to Elliptic, the crypto donations to military and hacktivist groups in Ukraine aimed at countering Russian aggression against the country rose sharply in the second half of 2021. Crowdfunded payments to Pro-Ukrainian organizations in bitcoin, litecoin, ether, and other cryptocurrencies have reached a total value of around $550,000 last year, compared with just $6,000 or so in 2020.
New Elliptic research shows how the war in Ukraine is being crowdfunded with #crypto. Crypto funds are used to equip the Ukrainian army and fund cyberattacks against Russia. Crypto donations to these groups increased by over 900% in 2021. https://t.co/7clIA9hZYz pic.twitter.com/1PXcyqfDKG

— elliptic (@elliptic) February 8, 2022
On Thursday alone, one NGO received over $675,000 in bitcoin, and by Friday morning, that number had expanded to more than $3.4 million. Volunteer groups and NGOs have collectively raised over $1 million in crypto donations, though that number appears to be quickly escalating as the donations come in amid Russia's newly launched military operation. Michael Chobanian, the founder of the Ukrainian crypto exchange Kuna, said that Ukrainians have started to seek out crypto as a safe haven.
Read more: Crypto Price Crashes Following Russia Attack on Ukraine
Nadya Tolokonnikova, Trippy Labs, and PleasrDAO members teamed up to sell NFTs in support of Ukraine
Pussy Riot co-founder Nadya Tolokonnikova has joined forces with two groups in the crypto ecosystem to generate funds for Ukrainian civilian groups. Their new digital organization, Ukraine DAO, will sell 10,000 NFTs of the Ukrainian flag, minted on Ethereum, and another, unique NFT of the flag. The first auction launches on Saturday. Nadya said; "Activism is the only reason I joined Web3. Now, when I'm so deeply ashamed of my government, I simply have to try to help Ukrainians."
Source: CNBC