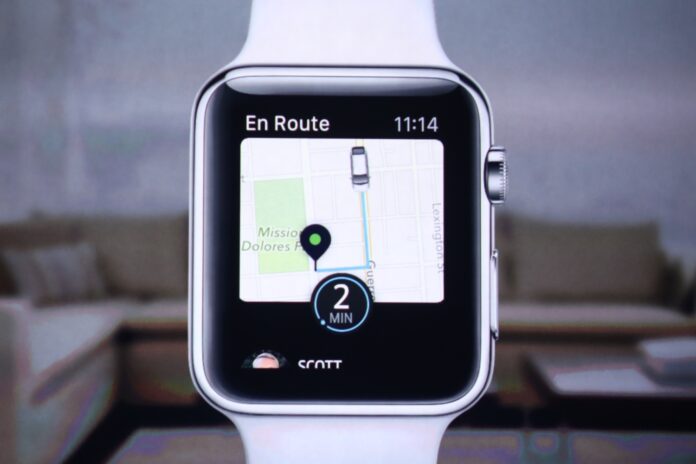 Uber has quietly ceased supporting its Apple watch app. The ride-hailing company displays a brief message to users who try to launch the app on the Apple Watch, with this Uber joins Twitter, Instagram, Target, Trello, Slack, Hulu, Evernote, and many other companies that have bid farewell to their Apple Watch apps.
Read more: Uber's CEO Dara Khosrowshahi delivered UberEats orders and earned $106, about 0.3% of his daily salary
Uber's apple watch app is unavailable since last year
The Uber users are noticing that whenever they try to book a ride through the apple watch app they are greeted with a message, 'please switch to the Uber mobile app,' the app has been unavailable since 8th December but, surprisingly, Uber's website has not updated its support site to reflect the change.
The Uber Apple Watch app has been available since 2017 but it always offered very limited functions. It did not support uberPOOL, fare splitting, ETA sharing, or contacting an Uber driver but was lauded by Apple as a prime example of innovative things that could be done with a device as small as a watch.
Apple quietly discontinued beats pill plus
Apple discontinued beats pill plus as the portable wireless speaker no longer appears on either Apple or Beats' websites. Beats pill plus was originally released in 2015, it was the first speaker released under the Beats brand since the music company was purchased by Apple for $3 billion. The pill plus was the apple-fied version of the beats speaker, with sleeker monochromatic color options and the addition of a Lightning port for charging.
Apple exactly never offered the love to the pill beats line as it was supposed to be despite its expansion into smart home speakers. Meanwhile, plenty of other portable battery-powered speakers around has come out to fill the space that Apple never really explored.
Source: CNet