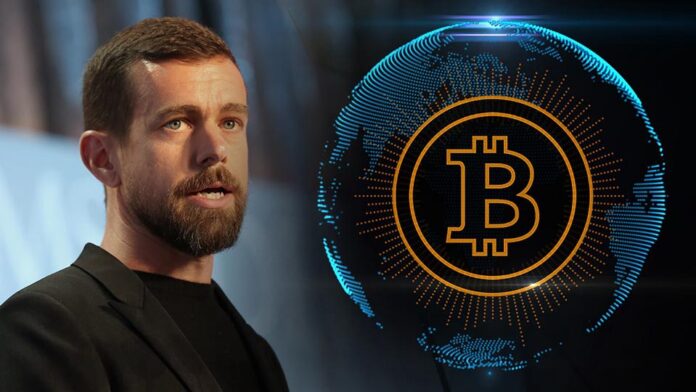 Jack Dorsey, the CEO of the famous microblogging platform, Twitter, confirmed to investors that bitcoin will be a "big part" of the firm's future, as the CEO sees opportunities to incorporate the digital currency into present Twitter products and services, including subscriptions, commerce, and other new additions such as the Twitter Tip Jar and Super Follows.
On the company's second-quarter 2021 profits conference call on Thursday, Dorsey stated bitcoin is the "best candidate" to turn into the "primary currency" of the internet and that it will suggest that people and organizations can smoothly trade goods and assistance anywhere on the planet.
"If the internet has a native currency, a global currency, we can move so much faster with products such as Super Follows, Commerce, Subscriptions, Tip Jar, and we can reach every single person on the planet because of that instead of going down a market-by-market-by-market approach," Dorsey explained.
Read more: Twitter now lets its users control who can reply to their tweets even after posting 
Oh man, Jack Dorsey says he thinks Bitcoin is key to Twitter's future. Says it will "ensure people and companies can freely trade goods and services anywhere on the planet"

— Alex Weprin (@alexweprin) July 22, 2021
Twitter shares were up more than 5% in premarket trading after the company posted earnings that were well ahead of analysts' forecasts, and also gave a rosy third-quarter sales outlook, saying it expects revenue of between $1.22 billion and $1.3 billion, ahead of current forecasts of $1.17 billion.
This statement came a day after Dorsey appeared on a panel with Tesla's CEO, Elon Musk, and Cathie Wood, founder, and CEO of Ark Invest, during which the three CEOs discussed bitcoin and its future.
Read more: Twitter jumps on the NFTs bandwagon by offering 140 NFTs for free
In addition to this, Jack Dorsey has been a firm supporter of bitcoin. His other company, payments firm Square, already bets big on digital currency. Square's Cash App, which enables users to purchase and sell bitcoin, the firm has generated $3.51 billion in bitcoin revenue during the first quarter of this year and $75 million in bitcoin gross profit during the same period.
Besides bitcoin, Twitter is also focused on decentralization, Dorsey announced on the profits call. Twitter is proceeding with an initiative named "Bluesky" to create an open, decentralized protocol for social media.
Source: TechCrunch