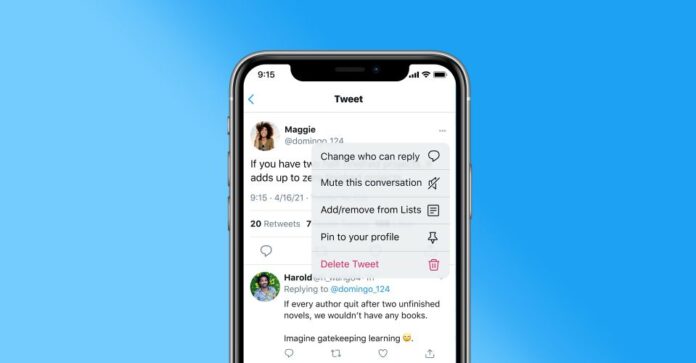 The famous microblogging platform, Twitter launched a new feature on Tuesday that enables users to choose who can respond to their tweets even after posting, this latest measure is taken by the firm to improve safety options for its users and limit abusive messages.
There could also be situations where a user is receiving a little more backlash than they anticipated, enabling them to cut people off from responding. There have been plenty of examples of abuse and attacks in the past, with this tweak likely part of Twitter's aim to help make the platform more of a safe space.
Read more: Twitter jumps on the NFTs bandwagon by offering 140 NFTs for free
Moreover, if a user forgets to define who could respond prior to posting, all they would require to do is make a very simple change to the Tweet. Last year, the company introduced limitations on replies, allowing the users to make statements rather than initiate conversations that might involve undesired responses. The users can further choose to only allow people named to reply, suggesting that users can initiate a group discussion more easily that can't be barged in upon by others.
Your Tweets = Your space. Now you can change who can reply to you even after you Tweet. https://t.co/rNWJk6zWTr pic.twitter.com/3HFSjAotg7

— Twitter Safety (@TwitterSafety) July 13, 2021
Now the feature has been expanded and the users can now change who can reply in the pop-up menu from any of their tweets. Reply control settings enable users to "feel safer Tweeting and have more meaningful conversations," the company said in a statement.
Read more: Twitter to open applications to test 'Ticketed Spaces' and 'Super Follows'
In addition, this is one of the several changes that have been incorporated into Twitter recently. There are plenty more new features arriving soon. Earlier this month, the firm was working on a feature that will make it simpler to search DMs on the platform. Moreover, the users might also soon be able to "Unmention" themselves from a tweet.
Source: TechCrunch