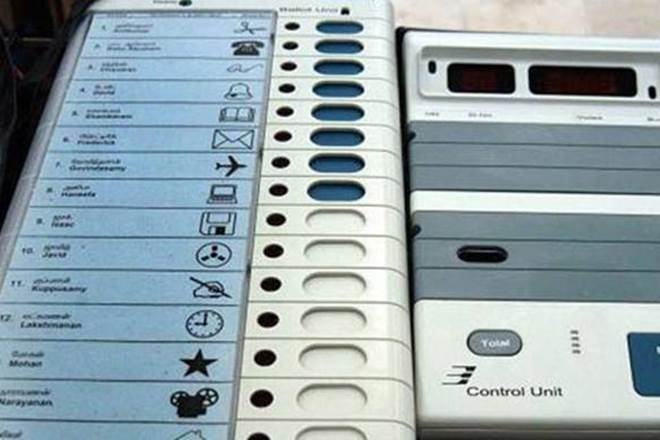 The government of Pakistan hopes to reveal the production model of Electronic Voting Machine on the upcoming Independence Day, official sources revealed on Friday. The Ministry of Science and Technology, along with the COMSATS University Islamabad, and the National Institute of Electronics (NIE) teams had already created the EVMs and they are now working to make the models even better, technically and aesthetically.
Last month, Minister for Information and Broadcasting Fawad Chaudhry and Adviser to the Prime Minister on Parliamentary Affairs Babar Awan unveiled the prototype of an electronic voting machine (EVM) at the Parliament House. They said that the government has set August 14, 2021, as the tentative deadline for launching the final version of the production model of  EVM.
The head of the Research and Development (R&D) Lab of CUI, Ahsan Malik, said that the EVM and voter identification unit is created on a simplicity-based strategy. The R&D head said that the EVM part is based on an embedded operating system, which is mostly established on a microcontroller-based design that facilitates the EVM to be virus-free.
He further added that the EVMs would have a battery life of two days. While the machines would be assessed against cyber attacks, the identity of the voter would remain confidential, as data would be encrypted. The EVMs would operate in areas where the temperature drops to 10 degrees below zero and also in regions where mercury reaches the 55 degrees centigrade mark.
Read more: ECP to consult political parties on the use of electronic voting machines (EVMs)
Malik told that the complete EVM solution comprises of the following components:
1) Voter Identification Unit – Malik said that the biometric voter identification unit will be eligible to verify voters logged in it using a CNIC reader and biometric fingerprint scanner, which will work offline.
2) Control Unit – Malik said that the control unit can fit a total of 128 candidates at the moment. He said that the unit will be monitored by the presiding officer and the unit will manage the information flow and present results electronically at the end of the polling.
3) Ballot Unit- each ballot unit has so far the ability to support 16 candidates, which is being increased as there can be more candidates in a constituency. He said that the balloting unit conducts dynamic coding logic before delivering data.
4) Ballot Box- The last component of the EVMs is the ballot box which has a digital printing skill. The vote printing will be seeable to the voter for his contentment and transparency but he won't be able to touch it. Once the vote is cast, a paper indicating voters' choice will be cut and immediately dropped in the machine.
Source: Geo News