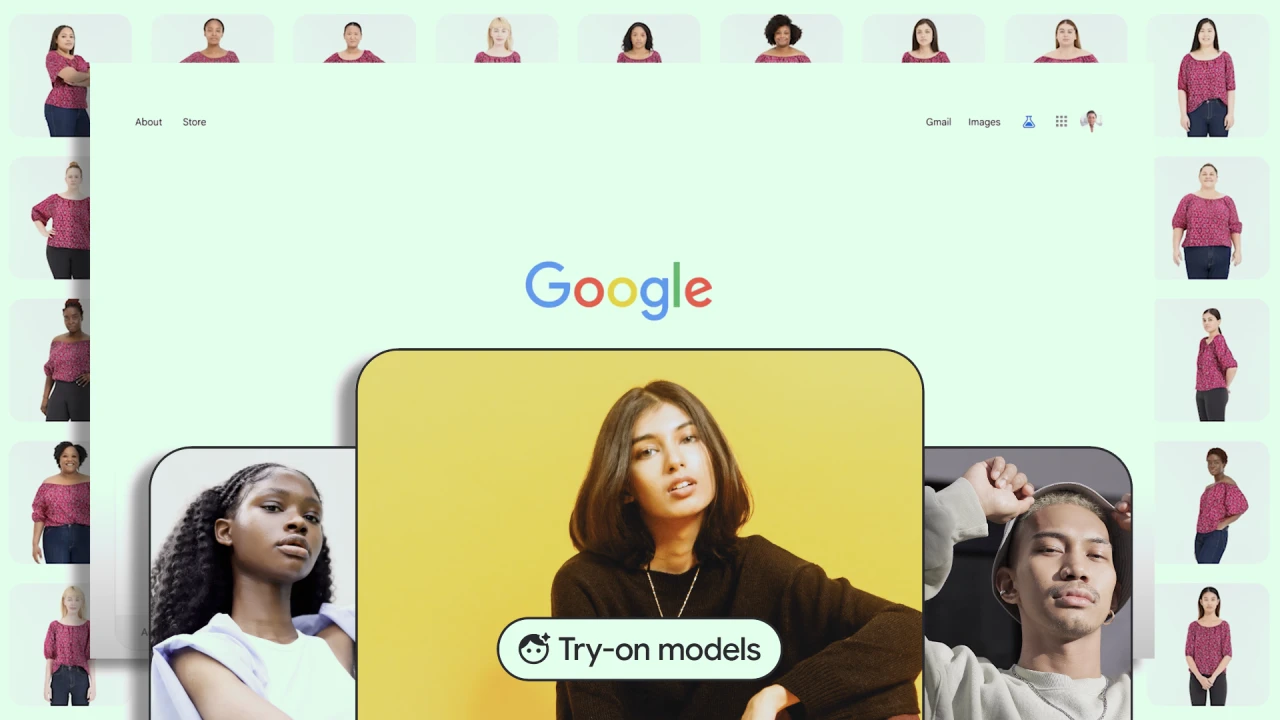 Google has recently unveiled an innovative shopping feature that utilizes Artificial Intelligence (AI) to enhance the virtual try-on experience for customers. Google's AI shopping feature is currently limited to customers in the United States; this AI-powered feature allows users to virtually "try on" women's tops, addressing the common challenges online shoppers face when it comes to predicting how clothes will look and fit.
Google's AI shopping feature to Redefine the Virtual Try-On Experience
With clothing being one of the most popular shopping categories, many online shoppers struggle to accurately assess how garments will look on them before making a purchase. According to surveys, 42% of online shoppers feel that models' images are not perfect enough to represent the product and 59% express dissatisfaction when an item doesn't fit as expected after receiving it.
Google's AI shopping feature addresses these concerns by offering users the ability to try on different outfits virtually. The AI generates realistic renditions of clothing items from well-known brands such as H&M, Max, and Everlane by utilizing images of famous models in various sizes. Users can browse through different skin tones and body types to visualize how garments would fit and look on their own bodies, significantly improving the online shopping experience.
Behind the Scenes: Development and Functionality
The development of this AI shopping feature involves a combination of real model images and Google's shopping graph. Sizing charts from different brands and categories were used during the model shoots to ensure accurate representations. Photos of models wearing shirts in different poses were matched, and this information was leveraged to generate additional images of the shirts from alternative angles. Generative diffusion models were employed to seamlessly combine vendor-supplied images of clothing items with images of Google's virtual models. The result is a diverse collection of highly realistic images showcasing the desired clothing items available for purchase.
To utilize the feature, users can click on the "try on" badge displayed alongside the search or purchase results on Google Shopping. A list of models representing different sizes will appear, enabling users to explore the available options. It is important to note that the feature is exclusive to Google Shopping and not directly on the brand's website. Users can perform a Google search to determine availability and gather additional information about a specific item.
Also read: Amazon Adds 'Virtual Try-on For Shoes Option to its Shopping App