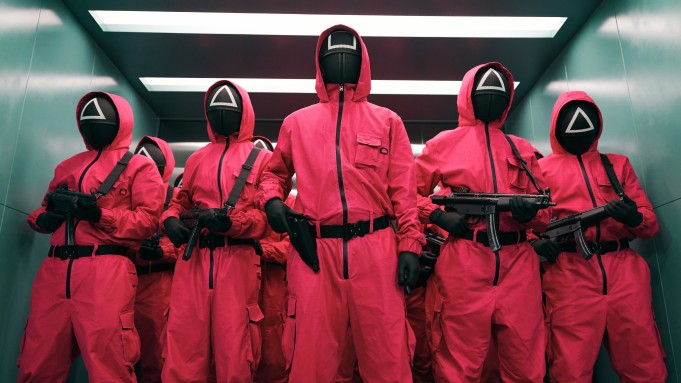 Neflix's most successful series 'Squid Game' has captivated audiences worldwide, and now the streaming giant is expanding its universe with a reality competition show which is set to premiere in November. 'Squid Game: The Challenge' aims to recreate the atmosphere of the original series without violence. With a significant prize at stake, this spinoff promises to be an exciting addition to the Squid Game franchise.
Squid Game: The Challenge – An Immersive and Intense Competition
'Squid Game: The Challenge' brings together 456 contestants who will participate in events inspired by the original Squid Game as well as brand-new challenges created specifically for the show. While the teaser trailer doesn't reveal the exact nature of these competitions, it hints at a faithful recreation of the intense atmosphere that gripped the original series. The absence of bloodshed ensures that viewers can enjoy the thrills without the graphic violence.
With a grand prize of $4.56 million on the line, participants have a strong incentive to push themselves to the limit and demonstrate their skills, determination, and strategic thinking. The reality show competition promises to provide nonstop entertainment as contestants battle it out for the coveted victory.
Building on the Success of 'Squid Game'
The decision to create 'Squid Game: The Challenge' is undoubtedly a response to the immense popularity and success of the original Korean drama. As Netflix's most-watched TV show of all time, 'Squid Game' has captured the imagination of viewers around the world, making it a natural choice for expansion into other formats. With over 1.6 billion viewing hours as of June, the demand for more Squid Game content is undeniable.
By capitalizing on the franchise's success, Netflix aims to sustain and grow its viewership numbers. The streaming giant is facing stiff competition from rivals like Amazon, Disney, and Paramount, and a reality show like 'Squid Game: The Challenge' could attract a wider audience and keep viewers engaged between anticipated releases such as '3 Body Problem,' 'Bridgerton,' and 'The Witcher.'
Read more: Gamebox Partners with Netflix to Launch Squid Game's Real-life Experience