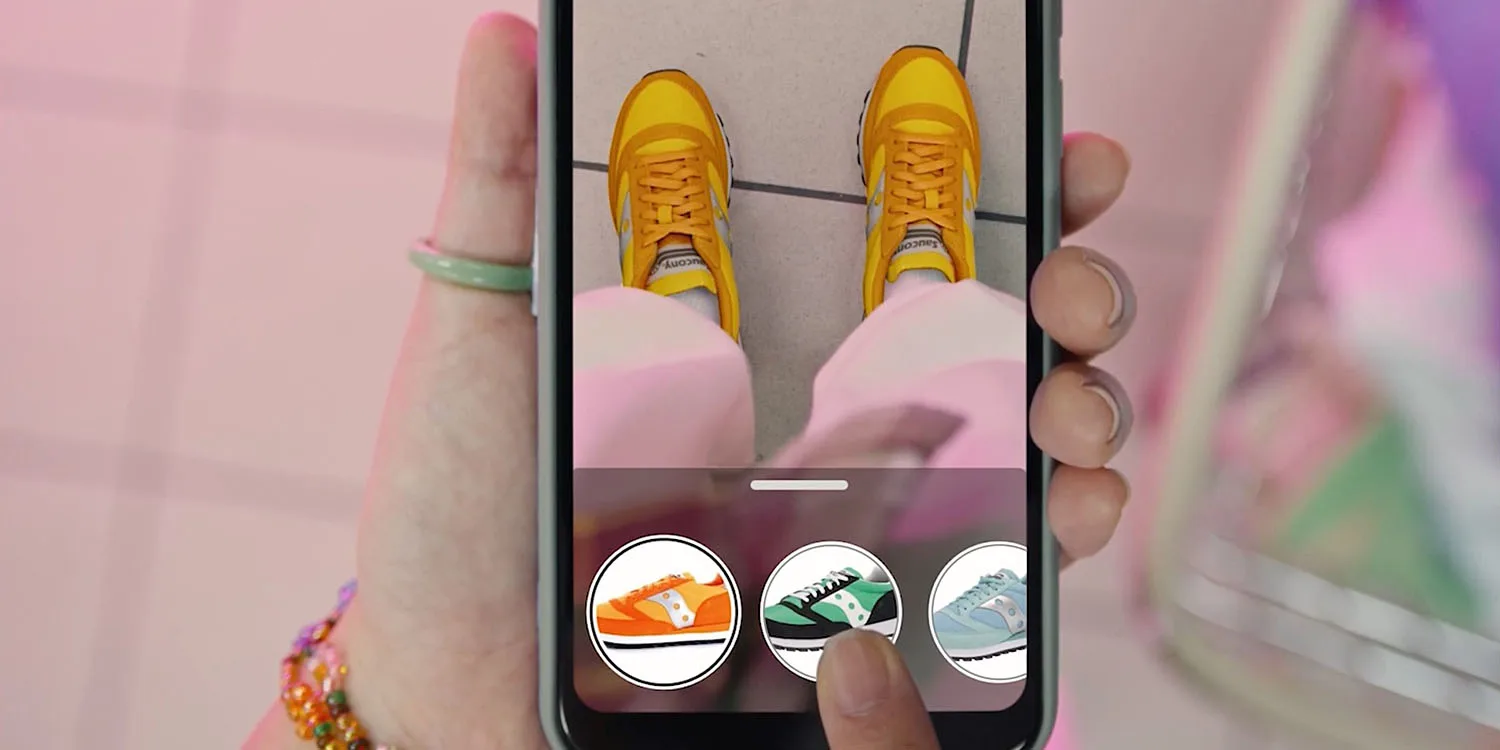 Amazon is experimenting with augmented reality by launching a 'Virtual Try-on For Shoes' feature for its shoppers in the U.S. and Canada. The feature will let the customers virtually try on a wide variety of shoes by using AI technology, allowing them to inspect their choice before buying them. Muge Erdirik Dogan, President of Amazon Fashion, said; "We're excited to introduce Virtual Try-On for Shoes, so customers can try on thousands of styles from brands they know and love at their convenience, wherever they are. We look forward to listening and learning from customer feedback as we continue to enhance the experience and expand to more brands and styles."
The Virtual Try-on For Shoes feature
Amazon's Virtual Try-on For Shoes feature works by using your phone's camera and adding the product directly to your feet in real-time. In order to use the feature, you need to install the official Amazon mobile app on any up-to-date iOS device and select a pair of shoes from the online catalog, the products that are compatible with Virtual Try-On for Shoes will feature a "Virtual Try-On" button. Once activated, aim the camera at your foot to check out the various color options and even certain styles of the shoes you selected.
For now, the feature is only available to iOS users, and the brands added for the virtual experience, include; Adidas, Asics, Lacoste, New Balance, Puma, Reebok, Superga, and Saucony while the company has plans to introduce additional brands and styles in the future. Melissa Worth, Senior Vice President of North America at New Balance, said; "Innovation and elevating consumer experiences are at the core of New Balance. We're excited to showcase our footwear selection in Amazon Fashion's Virtual Try-On for Shoes as we continue to look for immersive ways to engage our shared customer base."
AR is redefining the shopping experience
When Covid-19 temporarily closed businesses, AR applications took the lead with virtual "try-before-you-buy" features ranging from previewing furniture and products in your home with everyday brands to virtually trying on luxury fashion such as Niek, Addidas, Louis Vuitton, Gucci, and more. With the businesses returning back to normal, the AR shopping experience has advanced so much that people prefer to sit at home and shop rather than physically visiting the stores as hygiene has become the top-most reason of concern for most the people after the pandemic.
Read more: Snapchat Brings AR Experience to Local Landmarks