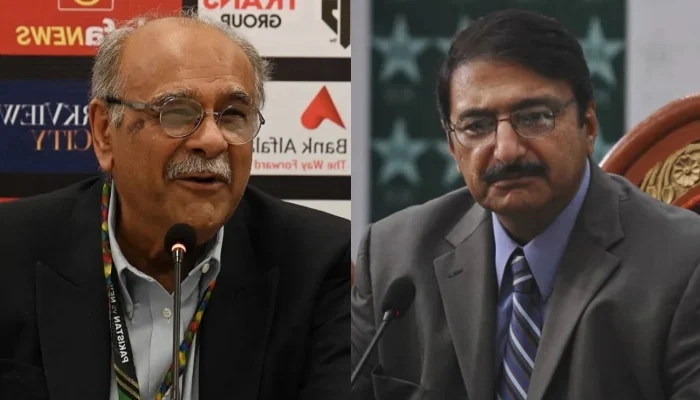 After much speculation, Zaka Ashraf is poised to assume the role of Chairman of the Pakistan Cricket Board (PCB). This comes after the outgoing Chairman of the Management Committee, Najam Sethi, publicly withdrew his candidacy, citing concerns over instability and uncertainty. Najam Sethi said, "Salam everyone! I don't want to be a bone of contention between Asif Zardari and Shehbaz Sharif. Such instability and uncertainty is not good for the PCB. Under the circumstances, I am not a candidate for the Chairman of PCB. Good luck to all stakeholders."
Salaam everyone! I don't want to be a bone of contention between Asif Zardari and Shehbaz Sharif. Such instability and uncertainty is not good for PCB. Under the circumstances I am not a candidate for Chairmanship of PCB. Good luck to all stakeholders.

— Najam Sethi (@najamsethi) June 19, 2023
Ensuring Stability and Unity within the PCB
The decision by Najam Sethi to withdraw his candidacy emphasizes the importance of stability and unity within the PCB. The outgoing Chairman recognized that his presence could potentially exacerbate political tensions between Asif Zardari and Shehbaz Sharif, which would be detrimental to the board's operations. By stepping aside, Sethi prioritized the greater interest of the PCB and the stakeholders involved.
Under Ashraf's leadership, the PCB experienced unprecedented success in the past. His track record demonstrates his ability to unite stakeholders and navigate complex political dynamics. As the PCB operates under the Ministry of IPC, it is crucial to establish harmony between the government and the cricketing body to ensure a conducive environment for growth and development.
A Roadmap for Transparent and Fair PCB Chairman Elections
With the PCB Management Committee's term nearing its end, the Ministry of IPC, in collaboration with the PCB Election Commissioner, will design a comprehensive roadmap for conducting transparent and fair elections for the position of PCB Chairman. The past MC faced criticism for its inability to conduct elections at the district level with integrity. Rectifying these shortcomings will be a priority in the upcoming elections.
The aim is to create a robust electoral process that guarantees fairness, accountability, and equal opportunities for all candidates. By adhering to these principles, the PCB can ensure that the most qualified and capable individual assumes the role of Chairman, thus prioritizing the organization's growth and success.
Also read: Tug of War: Zaka Ashraf or Najam Sethi? Race to Become PCB Chairman Heats Up