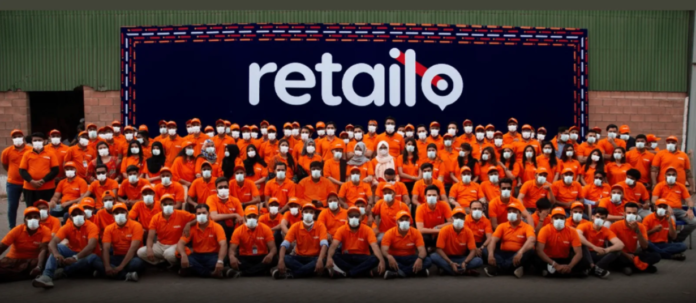 Retailo, a Saudi startup that proposes to simplify retail by employing modern tech and improving access by creating organized and efficient supply chains. The startup has secured $6.7 million in seed funding, as announced by the company on Thursday.
The company had also further secured $2.3 million in a pre-seed funding round conducted in October 2020. With the latest investment, Retailo's total has reached $9 million within just nine months of inaugurating operations. The startup is considered the fastest-growing business-to-business (B2B) platform in the Middle East, North Africa, Afghanistan, and Pakistan. The company was established last year by three Pakistanis: Talha Ansari, Muhammad Nowkhaiz, and Wahaj Ahmed.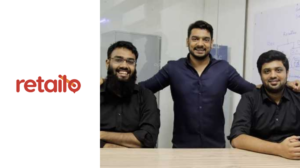 Read more: Clubhouse closes a new Series C round of funding, with valuation reportedly near $4 billion
The senior management of the startup comprises a diverse mix of people with having experiences from Careem, McKinsey, Rocket Internet, Amazon, eBay, Dubizzle, Daraz, and Foodpanda. In addition to it, the startup has also mentioned that Retailo is the only regional player in the B2B services in the region of Menap that has operations in Saudi Arabia and Pakistan, where the company offers fast-moving consumer goods (FMCG), a wholesale marketplace including warehousing solutions.
Read more: Karachi-based trucking marketplace 'Truck It In' raises $1.5 million in Pre-Seed funding round
Furthermore, Retailo is financed by the Shorooq Partners, which initiated both funding rounds, as well as Abercross Holdings in the UK, AgFunder from Silicon Valley, and Arzan Venture Capital which is located in the Middle East. Along with this, the seed round produced a solid investor foundation with deep regional origins and a substantial global reach.
Speaking about the funding, co-founder Talha Ansari said: "With this investment, Retailo is geared for hyper-growth to rapidly build on what we have already achieved in a short time. The current round of $6.7m will not only help us expand our existing verticals across Menap but also build new, much-needed technology products for the highly underserved SME market and bring us closer to achieving our grand vision of unlocking the earning potential of 10 million SMEs."
Source: Pro Pakistani