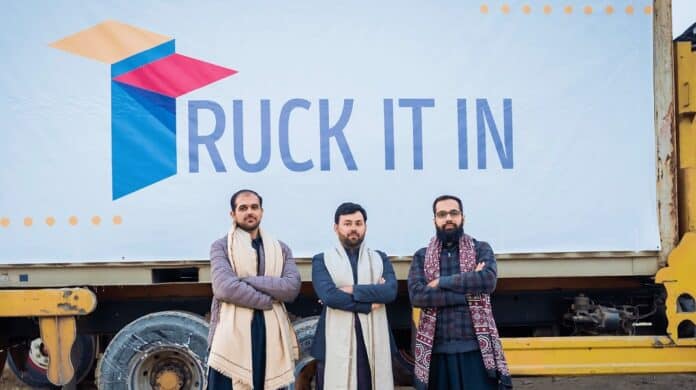 Pakistani trucking marketplace Truck It In has successfully raised $1.5 million in a pre-seed round directed by Global Founders Capital, as announced by the company today. The round which is one of the largest pre-seed investments raised by a startup in the Middle East, North Africa & Pakistan, also saw the participation from the Fatima Gobi Ventures, Deosai Ventures, BitRate Venture Capital, +92 Ventures, as well as angel investors including the inaugurators of London-based autonomous driving startup Wayve, and some members of Careem's leadership.
Read more: Lahore-based edtech Edkasa raises $320,000 in Pre-Seed Funding round
Truck It In was established in August 2020, the startup provides a platform for shippers and truckers to connect through its online platform. For shippers, which are normally businesses, the company's pitch is moderately simple: access to a dependable fleet of trucks at competitive charges and by the means of the startup's tech platform, it provides live tracking and insights. On the other side, truckers get instant loads and assurance for back-haul loads, which is usually a matter of concern, particularly for single truckers. The company earns profits by taking a cut from every completed trip.
Read more: Pakistan-based fintech SadaPay raises $7.2 million in a seed round
Muhammad Sarmad Farooq, the co-founder, and CEO of Truck It In, in a statement, announced, "The current middlemen heavy industry relies on traditional calling and mental notes to match truckers with shippers. We are going to solve the supply chain inefficiencies in a $25 billion market, that is growing faster than its regional peers, to help unlock more than $1 Billion for Pakistani businesses." 
In addition to it, Tito Costa, Partner at Global Founders Capital, reflected on the recent investment, stating that they are excited to finance the Truck It In team and kickstart their effort to digitize the trucking industry in Pakistan, which benefits both shippers and truck drivers. The support of Fatima Gobi Ventures will further be a plus sign for the Truck It In.
Source: MenaBytes