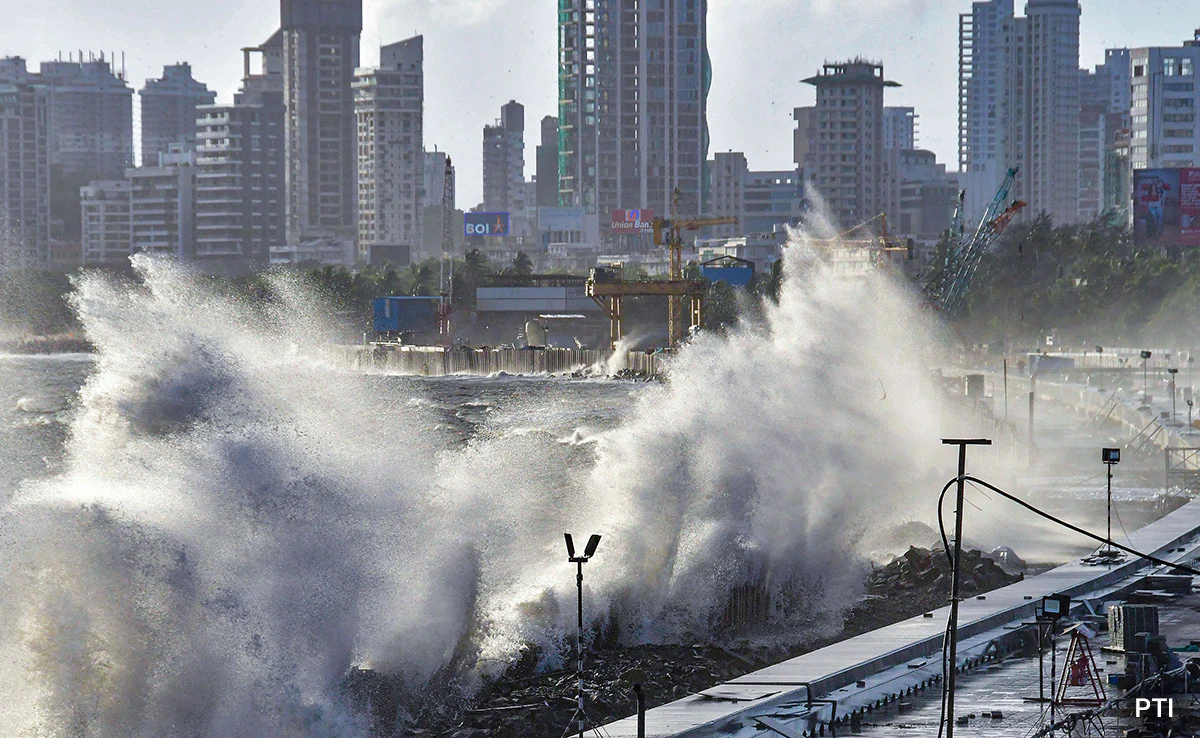 The National Disaster Management Authority (NDMA) issued a warning on Sunday, urging the public to stay away from shorelines as Cyclone Biparjoy approached the coastal areas of Pakistan and India. The cyclone was expected to intensify within the next 24 hours, posing a significant risk to these regions. As the authorities emphasized the potential for strong winds, torrential rains, and floods in coastal areas, they urged people to be cautious and follow local authorities' guidance in any emergency situation.
Precautionary Measures in Place for Cyclone Biparjoy
To mitigate the impact of Cyclone Biparjoy, precautionary measures were put in place. The Karachi commissioner implemented a ban on beach access, fishing, sailing, swimming, and bathing within the territorial limits of Karachi. Despite the government's directives, a considerable number of people were observed at Karachi's Seaview, disregarding the warnings. Such actions posed a risk to their safety and demonstrated the need for greater awareness and adherence to safety protocols. "The police and Defence House Authority are vigilant and trying to prevent people from going to the sea," he added.
As Cyclone Biparjoy posed a significant threat to coastal areas, the public was urged to exercise caution and avoid shorelines. The intensity of the cyclone, combined with the forecasted strong winds and heavy rains, necessitated proactive measures and adherence to safety guidelines. The cooperation of the public in staying away from the coast and following the instructions of local authorities was vital to ensure the well-being and safety of all individuals in the affected regions.
Intensification of the Cyclone
According to the Pakistan Meteorological Department (PMD), Cyclone Biparjoy had intensified into an "extremely severe cyclonic storm." The cyclone was approximately 690 kilometers south of Karachi, with its maximum sustained surface winds reaching 180-200 kilometers per hour. The PMD also noted the favorable environmental conditions that supported the system's intensity, including warm sea surface temperatures, low vertical wind shear, and upper-level divergence.
The PMD's forecast indicated that the cyclone was expected to track further northward until the morning of 14th June, after which it would recurve northeastward. It was projected to make landfall between Keti Bandar (southeast Sindh) and the Indian Gujarat coast on June 15 as a "very severe cyclonic storm." The PMD warned of widespread wind-dust/thunderstorm rain with heavy falls and squally winds in several districts from June 13-17, including Thatta, Sujawal, Badin, Tharparker, and Umerkot.
Also read: Pakistan to Reduce Carbon Emissions By Half in Next Few Years