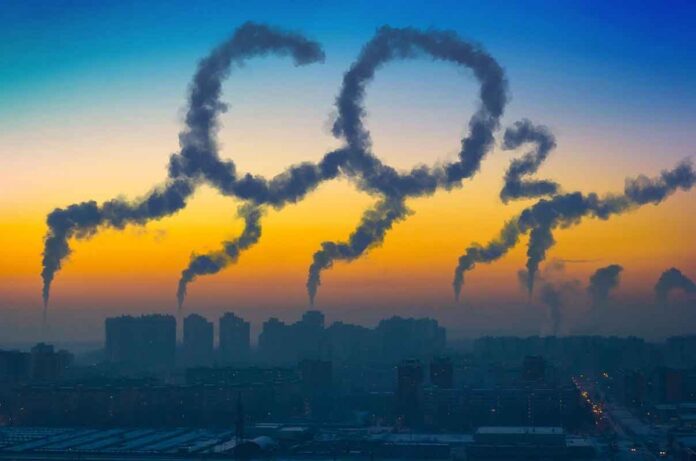 Special Assistant to the Prime Minister on Climate Change Malik Amin Aslam Khan has said that Pakistan has shown remarkable progress to avert climate change. He said at a webinar conference that Pakistan plans to reduce carbon emissions by half by the end of 2030. The country has already reduced 20 percent of its carbon emissions and another 15 percent reduction is planned with the country's own resources. He told the media; "PM Imran Khan has fully supported and approved the ambitious goal of significantly mitigating planet-warming carbon emissions to address various climate change-caused disasters including floods, heatwaves, cyclones, and glacier melting, being faced by the country."
Read More: Google Flights Launches Carbon Emissions Estimates Feature for Nearly All Flights
Pakistan plans to reduce carbon emissions amid the climate crisis
Talking to a presser, Malik Amin said that despite climate change impact, covid-19, and debt crisis, Pakistan has shown remarkable progress on the climate action that has been appreciated by the World Bank. He highlighted that Pakistan's plan to reduce carbon emissions can be achieved by utilizing Pakistan's indigenous resources and the support from the international community can bring about the change.
He added that Pakistan's plan to reduce carbon emissions can be reduced to 35 percent if the country is provided financial support up to 100 billion dollars for major infrastructural development to enhance the capacity of cleaner energy. He said; "Pakistan is willing to move towards a climate-friendly trajectory but the world needs to now match their words with action and deliver the climate finance necessary to make this clean transition."
Aiwan e Saddar recognized as the world's first presidency to go green
The Aiwan-e-Sadr Friday achieved a unique distinction as it was awarded an international certification of ISO 50001 EnMS, making it the world's first President Secretariat running on clean energy. The initiative equates to a 3,144 tons reduction of Greenhouse Gases and plantation of 142,909 mature trees.
According to the presidency, President Dr. Arif Alvi has successfully curtailed over 35 percent of its energy use, which would save Rs72.5 million to the national reserves. President said that it was always wise to prevent carbon emission as the world including Pakistan was under pressure regarding the availability of water and other natural resources.
Source DAWN