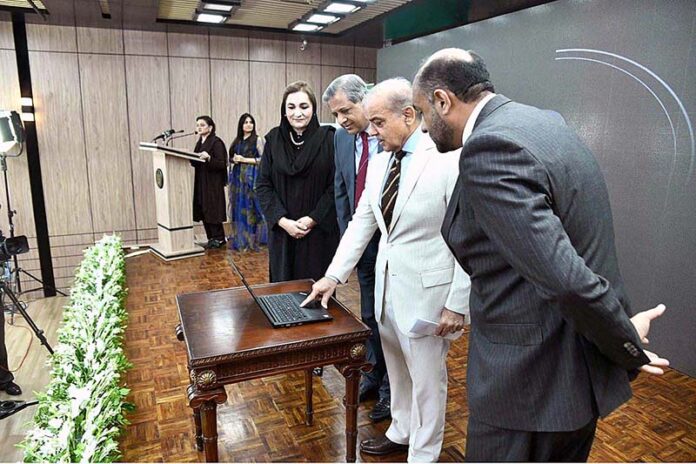 The Prime Minister of Pakistan, Shahbaz Sharif, has launched an innovative legal tool known as the "Pakistan Code," designed to simplify the process of accessing federal laws. This new online platform will enable citizens, students, lawyers, researchers, and professionals from diverse fields to easily search and understand the country's federal laws.
Legal Research with Pakistan Code
The launch of the Pakistan Code denotes a transformative leap in the accessibility of federal laws. Available on both web and mobile platforms including Android Play and the Apple Store (with the iOS version in Beta), the platform's primary objective is to provide the general public with uncomplicated access to a comprehensive collection of federal laws. By offering an extensive array of law categories ranging from criminal laws to civil laws, the tool caters to a wide spectrum of users seeking legal information.
Features of Online Repository
One of the standout features of the Pakistan Code is its historical depth with an impressive collection of 943 Federal Laws dating as far back as 1839, the platform showcases the evolution of the legal landscape over time. Notably, Pakistan Code introduces QR codes for traceability, enhancing the authenticity of cited laws. This innovation supports lawyers and judges in verifying the relevance and accuracy of any law referenced during legal proceedings.
In addition to serving as a repository for Federal Laws, Pakistan Code offers an array of additional resources. These include watermarked, proofread, and reviewed laws, as well as essential legal documents like the Constitution of Pakistan and Rules of Business. The collaborative efforts of key figures such as Federal Minister for Law Justice Senator Azam Nazir Tarar, Parliamentary Secretary Mehnaz Akbar Aziz, and Secretary Law Raja Naeem Akbar have culminated in this milestone achievement.
Also read: PM Shehbaz Launches Mental Help Assistance App for Citizens