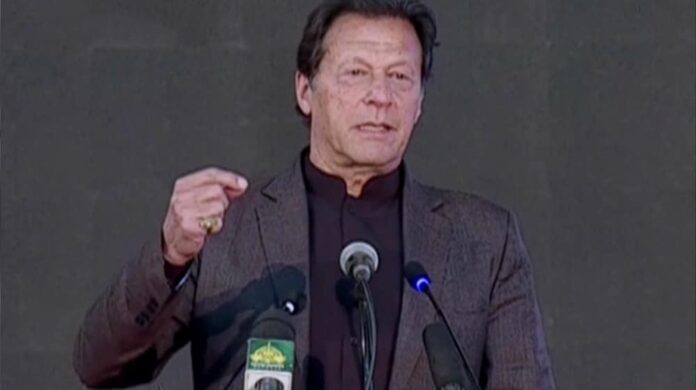 Imran Khan announced zero tax for registered e-freelancers during the launch ceremony of the National E-Tijarat Portal in Islamabad. He said that the youth of Pakistan have great talent but the system didn't allow them to progress.
Raed more: IT Minister Inaugurates Online Portal for the Registration of Freelancers
The zero tax policy for registered e-freelancers
Talking about the zero tax policy for registered e-freelancers, the premier assured the youth of all-out facilitation by the government and urged them not to miss the IT revolution. He also hoped that the youth of the country will help bridge the country's trade gap. Citing the example of a freelancer girl Nadia from Gilgit-Baltistan, he noted that IT provides the easiest option for women to contribute to economic success.
Read more: These Pakistani freelancers are making a difference despite hurdles
Talking to the launch ceremony, PM stated that the IT industry is mostly driven by youth, who makes millions in their 20s and layer employ senior subordinates. He pledged that the government will increase incentives and remove the bottlenecks in the IT sector and facilitate the youth. Talking about Microsoft co-founder Bill Gates' recent visit, PM Khan said that his interest was to involve him in Pakistan's IT sector.
Pakistani freelancers earnings jump by 27 percent
According to a report by a San Francisco-based organization Deel, Pakistani freelancers' salaries are among the world's fastest-rising. A 27% hike in salaries of Pakistani freelancers is mentioned in the report which places an average Pakistani freelancer earning to nearly Rs.6 million. Special Assistant to the Prime Minister on E-Commerce Aon Abbas Buppi said that in 2021 the country's e-commerce market was worth $4bn while the volume of the global e-commerce market was estimated at $30 trillion. He also mentioned that under its first e-commerce policy, the government had enhanced freelance payments from $5,000 to 25,000.
Source: Samaa News