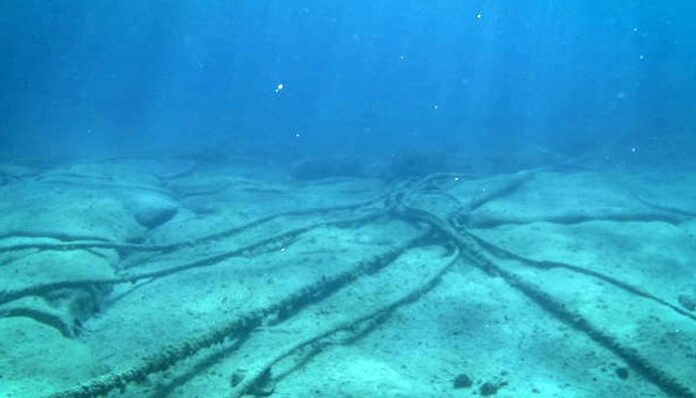 A fault in one of the international submarine cables systems, the TW 1, has been reported, that has affected the internet services across Pakistan. According to Pakistan Telecommunication Authority (PTA), the submarine cable fault was reported on Monday night 400kms off the Pakistani coast when users started reporting issues with low surfing speed.
The submarine cable fault caused the outage of international bandwidth
A statement from Pakistan Telecommunication Authority reads; "A cable cut has been reported in TransWorld (TW1) submarine cable system at about 6 PM on Monday, this fault has caused an outage of international bandwidth and may result in degradation of internet services for users of TransWorld bandwidth." The statement further added; "The consortium is arranging adhoc bandwidth to minimize the impact. Efforts are going on to ascertain the exact location of the fault and expected restoration time."
However, alternate arrangements have been made by relevant service providers to provide uninterrupted internet services to the users by obtaining additional bandwidth and capacity to meet the requirements. The customers will highly likely suffer connectivity challenges when internet traffic is high.
Read more: Submarine Cable Fault Causes Slow Internet Speed in Pakistan
Previous faults in undersea cables
In December, an international submarine cable system, named AAE-1, was cut that dropping the internet supply of the country by over 10 percent. Later, in the same month, a fault was reported in an optical fiber submarine communications cable system – SEA ME WE 4 – that carries telecommunications between Singapore, Malaysia, Thailand, Bangladesh, India, Sri Lanka, Pakistan, United Arab Emirates, Saudi Arabia, Sudan, Egypt, Italy, Tunisia, Algeria, and France. Recently, at the beginning of 2022, a fault in submarine cables located in the Indian Ocean was reported, due to which some internet users experienced downgraded speeds during peak hours.
Read more: Submarine Cable Goes Offline Disrupting Internet Services in Pakistan
Source: Geo News