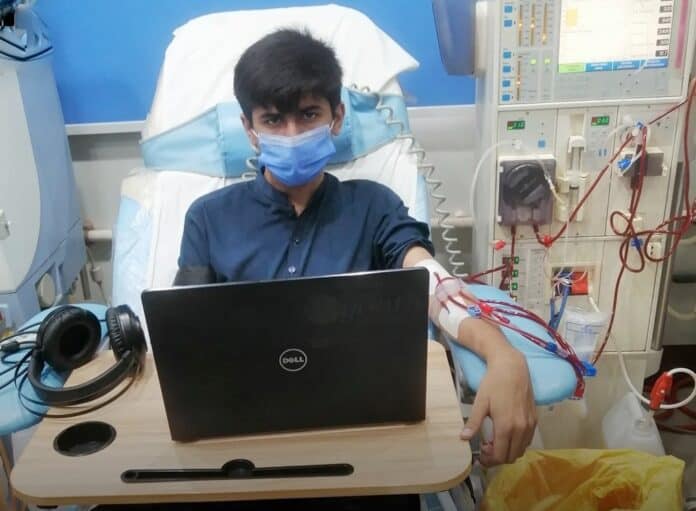 In the times of digitization, technology has brought in new opportunities for every person open to learning new skills and earn a decent income. Ihsan Karim and Umair Shafique, are two young men striving to achieve success as freelancers despite facing hurdles.
Umair Shafique started his career as a freelancer back in 2016 and has recently encountered a life-threatening issue in form of "dialysis". As most of his time is spent in the hospital, he brings his work equipment to the hospital, where he spent working hours, three times a week.
Despite his health conditions, Umair is fully dedicated to achieve the deadlines of his work and work with determination. As per relevant sources, he is hopeful for his future projects and looks forward to having more insight into his field of work.
Read more: IT secretary assures there is nothing to worry about as FBR aims freelancers exemption from tax
Ihsan Karim is another inspiring young man, who despite having a health condition of scoliosis and full-body weakness made his career through the means of freelance. He started nurturing his skills in 2013, with only 2G being available in his residential area. Therefore, he used to visit the city weekly to download videos and practice the material. With sheer determination, he is now an accomplished level 2 seller on Fiverr and has completed over 2000 orders as a graphic designer.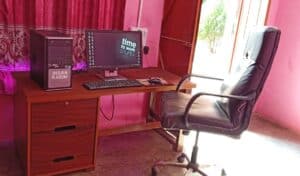 He has tips regarding freelance, "Few important tips which I learned on my way that always do what you love to do, also if you are good with communication you can handle all sort of situations make sure to make learning & research your habit."
"Find happiness in work & find a skill on which you feel happy while working no one else can tell you your talent. Don't ask others about their skills in freelancing there is a demand of everything so find out what you love working with & master that skill."
Image Source: Tweak your Biz