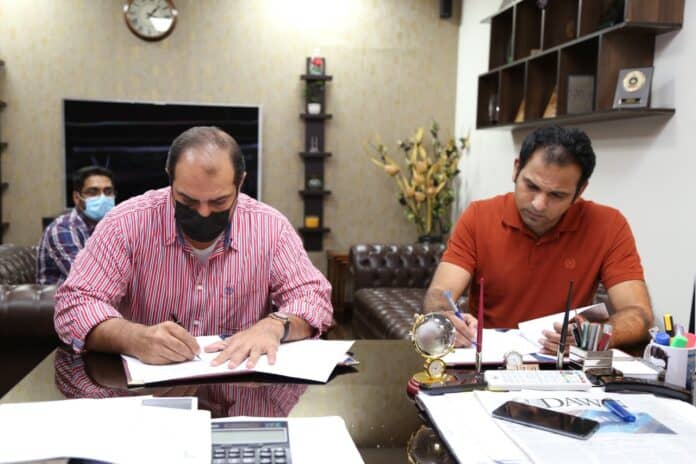 Press Release by Punjab Information Technology Board (PITB), announced that a Memorandum of Understanding (MoU) has been signed at Arfa Software Technology Park between Punjab Information Technology Board (PITB) and Chirp Technologies to transform Lahore into a smart city. In order to set up IoT devices across Lahore, both organizations have joined hands to implement and design the Propriety LoRa infrastructure.
LoRa (short for long range) is a spread spectrum modulation technique that is originated from chirp spread spectrum (CSS) technology.
Also read: PITB and [email protected] sign MoU to promote Public-Private Partnership
Chirp Technologies' LoRa devices and wireless radio frequency technology consist of long-range. , low-power wireless platform that has become the de-facto technology for Internet of Things (IoT) networks worldwide.
The network will be closely monitoring the real-time management of many applications like Waste Bin Sensors, Street Light Sensors, Air Quality Sensors, Mobility Applications, and other smart city applications.
The Memorandum of Understanding (MoU) was signed within the presence of PITB Director-General IT-Operations Mr. Faisal Yousaf and CEO Chirp Technologies Mr. Asif Hussain.
Recently it was announced that Punjab Information Technology Board (PITB), will be participating with Japan International Cooperation Agency (JICA) to provide job opportunities to the e-Rozgaar trained freelancers. e-Rozgaar is a training program initiative of the Youth Affairs and Sports Department Punjab.
Read more: E-Rozgaar graduates earned Rs. 2.4 billion last year proclaims PITB while announcing new admissions
e-Rozgaar program is incredible as it has 32 Training centers across Punjab, under which 28,000 students have been trained up till now. Among the freelancers, those who have been trained comprise 54% of women. The Programs has also maintained to contribute  Rs. 2.4 billion in foreign exchange till now.
PITB's collaboration with the ministry of IT and other technology boards to digitize the economy has started producing amazing results already. Pakistan's IT exports is all set to cross the $2 billion mark in 2021, and projections to reach $10 billion by 2030.
Image credits: Techjuice