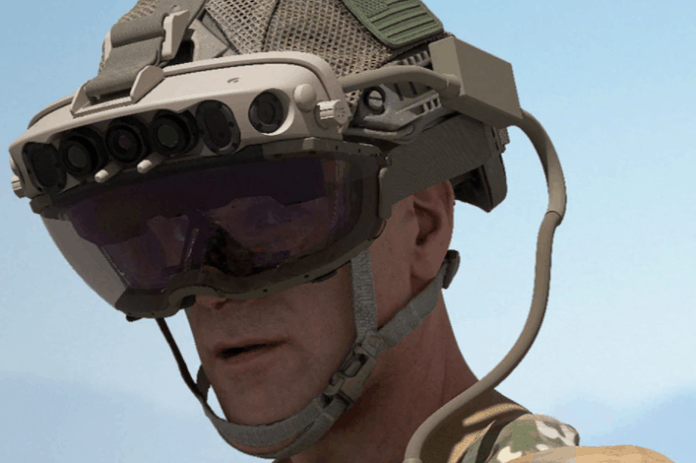 The tech giant, Microsoft has acquired a massive Pentagon contract for augmented reality headgear for soldiers worth $21.88 billion over the next decade, as announced by the firm and the US military on Wednesday.
The headsets are based on the commercially obtainable HoloLens, which will allow the soldiers to be more protected and further effective, according to Microsoft technical associate Alex Kipman.
The Defence Department stated that the production contract is for five years with a renewal prospect that could make the contract worth more than USD 21.88 billion over 10 years, according to a Pentagon official. 
"The program delivers enhanced situational awareness, enabling information sharing and decision-making in a variety of scenarios," Kipman said in a blog post.
The agreement confirms that Microsoft can earn money from its augmented reality products with the military, according to Wedbush analyst Dan Ives. "The second and potentially most important point is this deal just further drills in the narrative that Microsoft is tightening its grip on deals within the DoD and Pentagon," Ives answered in a note to investors.
Read more: Microsoft teams and Xbox Live face Global Outage
The tech giant will immediately start the production of the Integrated Augmentation System as per the contract. The award aims "to deliver next-generation night vision and situational awareness capabilities to the Close Combat Force at the speed of relevance," the Pentagon said.
This head-mounted display will be used by the soldiers for fighting and training using sensors for the night and thermal vision. In addition to it, the headgear will also provide data to help engage targets and making tactical judgments, according to the officials. 
Moreover, in 2019, some Microsoft employees manifested alarm that the firm had accepted to present weaponry technology to the U.S. and demanded the dismissal of the $480 million contract in talks with the Army. As the employees wrote in a letter to the company stating that they did not sign up for developing weapons and that they have a right to say how their work is utilized.