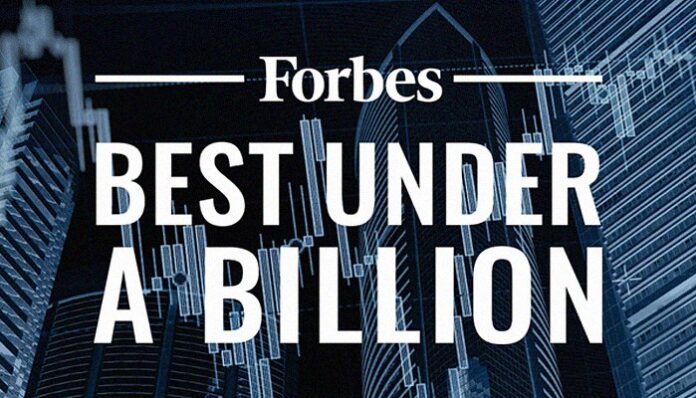 Pakistan-based information technology company, Systems Limited becomes the first Pakistani IT firm to secure the prestigious Forbes Asia's Best Under a Billion Award. It has yet again made history by bagging the same award for the second consecutive time. 
Read More: Sastaticket. pk makes to Forbes Asia 100 to Watch in 2021
Forbes Asia's Best Under A Billion Award
Forbes Asia's Best Under A Billion Award list highlights 200 Asia-Pacific public companies under $1billion in revenue, with consistent top and bottom-line growth parameters. Systems Limited – based in Lahore, Karachi, and Islamabad – derives the majority of its revenue from clients in North America, Europe, and the Middle East that operate in the telecom, retail, consumer goods, pharmaceutical, and finance industries.
CEO and Managing Director of Systems Limited, Asif Peer stated; "Systems Limited has been able to deploy an inclusive ecosystem that can maintain tremendous performance parameters. It's a great honor and a privilege to lead this organization to its second consecutive inclusion in Forbes Asia's Best Under A Billion."
The tech firm's CEO also allowed the efforts of his employees and management. He said that a milestone this big could not be achieved without the efforts put in by the employees and leadership. He further said; "I would like to congratulate the entire team of Systems Limited including all the employees, stakeholders, partners, principals, and our shareholders who remain loyal to us. It's the collective effort of employees, management, and leadership guardians, that we're able to ace this amazing achievement." 
Another company that made it to the Forbes List
Highnoon Laboratories, one of Pakistan's largest and fast-growing pharmaceutical company also registers its name in Forbes Asia's Best Under A Billion List. The company is principally engaged in the manufacture, import, sale, and marketing of pharmaceutical and allied consumer products.
Chairman Tausif Khan termed it as one of the most defining and celebratory moments for the company; "Nothing makes me happier than seeing our company rising against all odds. This success has many contributing factors and I would like to extend my heartfelt gratitude to every single stakeholder for their tireless efforts and giving their absolute 100%."