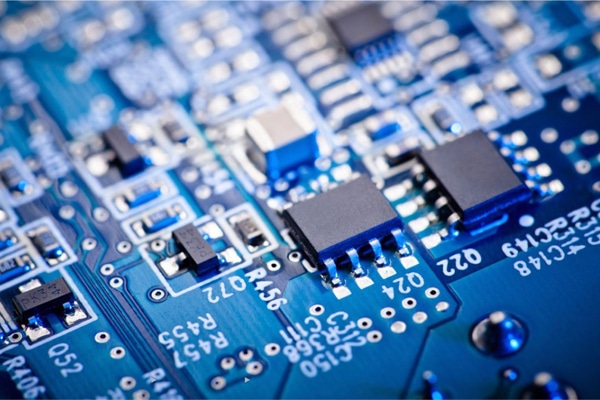 The Punjab government, in collaboration with the higher education department, is launching a 'Chip Designing Tools' project in universities, as work has been started in this regard after the signing of a Memorandum of Understanding (MoU) under public-private partnership. 
The Chip Designing Tools Project Will Revolutionize the IT Sector
Moreover, Higher Education Minister Raja Yasir Humayun described the project and considered relevant matters with Chief Minister Usman Bazdar in a meeting at the latter's office on Sunday. Mr. Humayun stated that the chip designing tools project would not only bring a revolution in the regional IT sector but create job opportunities as well.
Higher Education is the Right of Every Child
Furthermore, the chief minister said modern higher education was the right of every child, and establish a university in every region of the province would provide opportunities to the students to obtain higher education near their homes, and the launch of the chip designing tools project is to promote this drive of the government. Mr. Buzdar also said that building a state-of-the-art engineering and technology university in Sialkot would not only profit the local enterprise but further empower the local youth to pursue higher studies.
Read more: Global Chip Shortage Impacts Auto Industry in Pakistan
In addition to this, the minister informed Mr. Buzdar that 75 new colleges had been established in Punjab, besides upgrade of 590 colleges to associate degree institutions and 201 others to BS four-year level. He said 86 more new colleges would also be set up in the region. The chief minister further informed that the inclusion of 21 universities of Punjab in global and Asian ranking was evidence of the education-friendly policies of his government and a matter of pride as well. The government hopes to maintain and improve this position by launching more initiatives in the future, similar to the chip designing tools project.

Scholarships Worth PKR 834 Million Are Being Awarded to Intelligent Students
He said scholarships worth Rs834 million were being granted to talented students under the Rahmatul-lil-Alameen Scholarship scheme. He said the government had invested 285 percent more funds to the higher education department as compared to the last year's allocation.
Source: TechJuice