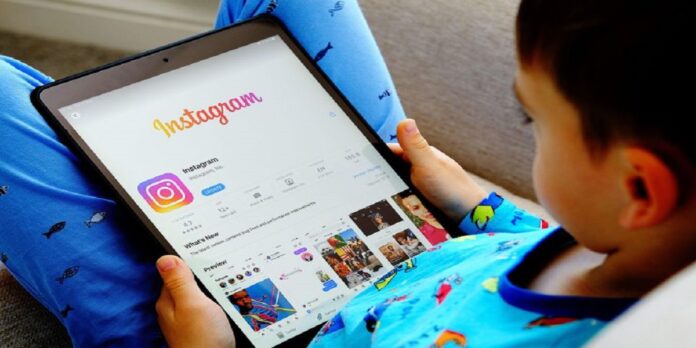 Facebook has suspended plans of Instagram for kids – a version of Instagram's app tailored for children. Facebook postponed the Instagram kids app after lawmakers, parents, and others voiced concerns about the photo-sharing platform's effects on young people's mental health. The head of Instagram, Adam Mosseri said that the social-media service is pausing its work so that it can listen to concerns and do more to demonstrate the value of the kid's version.
Read more: Facebook Lands in Hot Water due to Instagram Internal Teen Research Leak
Facebook postponed Instagram kids app due to immense criticism
Instagram kids were widely criticized by public health advocates and parents around the world. It was also due to a leaked report by WSJ, which states that Instagram's internal research about terms reveals the negative impact of social media on young minds. As per CNN reports; the move also came just days before the US Senate was set to hold a hearing entitled "Protecting Kids Online: Facebook, Instagram, and Mental Health Harms" to discuss the pressure today's youth face on social media.
Josh Golin, executive director of Fairplay, also known as the Campaign for a Commercial-Free Childhood said; "Instagram for young children is among the greediest, most tone-deaf, and wrong-headed ideas ever to emerge from Silicon Valley.'
In April, a group initiated a campaign along with the Center for Humane Technology, Common Sense Media, and the Center for Digital Democracy along with dozens of researchers. They collectively sent a letter to Facebook CEO Mark Zuckerberg expressing their concerns. That was followed by several leading members of Congress, 44 state attorneys general, and more than 200,000 concerned individuals joining in urging Facebook to toss out plans for an Instagram for kids.
Other social platforms learned an early lesson 
After Facebook got in trouble with the US regulators for violating privacy. Other social media platforms started working on separate apps for kids. For instance; TikTok created a "limited, separate app experience" for users who are under 13. Another popular video-sharing platform, Youtube, has a kids version too.
Source: Al Jazeera