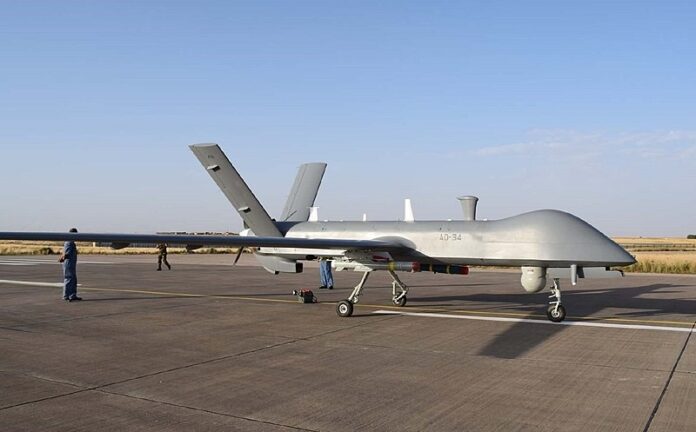 Recently, Pakistan's National Engineering and Science Commission (NESCOM) has signed a contract with the Turkish Aerospace Industries (TAI), an unmanned aerial vehicles (UAVs) manufacturer, to manufacture military drones, the company said in a statement.
Partnership Between NESCOM and TAI will Unite Both the Countries 
The said agreement will specifically guarantee the development of Anka unmanned aerial vehicles. Within the extent of the deal, parts belonging to Anka will be manufactured and developed. TAI and NESCOM will be collectively accountable for hiring, resource, and technology transfer, the statement continued.
Furthermore, the contract is intended to expand the potential market for unmanned aerial vehicles and developing the partnership between Pakistan and Turkey, Turkish Aerospace Industries (TAI) informed in the statement.
"The contract we made with Pakistan within the scope of our ANKA UAV systems will provide significant gains to the UAV industry," stated the TAI General Manager Temel Kotil. "This acquisition, especially with Pakistan's National Engineering and Science Commission, will strengthen our UAVs. It is very important that we continue our historical brotherhood for the gains of both countries. We will implement the human resources cooperation we have made in the past years in this contract as well."
Read more: PM Imran Khan Suggests to Use Drone Technology to Check Capital's Encroachments
In 2019 Turkish Aerospace Industries (TAI) Opened its First Office in Pakistan
In addition to this, back in 2019, TAI inaugurated its first office in Pakistan at the National Science & Technology Park, the country's first. The Anka UAV is competent at staying in the air for more than 24 hours at an elevation of 30,000 feet (9,144 meters) with a payload ability of 250 kilograms (550 pounds). 
Anka, the military drones have three configurations. The Anka-S configuration has Beyond Line of Sight (BLOS) ability through satellite links and is being employed by the TSK and the Gendarmerie units. The Anka-B configuration can utilize Link Relay capacities and is further used by the TSK and the Gendarmerie the Anka-I, which is the configuration that delivers signal intelligence and is employed by the MIT.
Pakistan Has Signed a Multi-Billion Dollar Agreement with TAI 
Moreover, Pakistan has further signed a multi-billion-dollar agreement with TAI, under which it will acquire 30 modern T-129 attack helicopters. The T-129 ATAK helicopter gunships were being manufactured by TAI under license from the Italian-British corporation AgustaWestland.
Image Source: Warsaw Institute