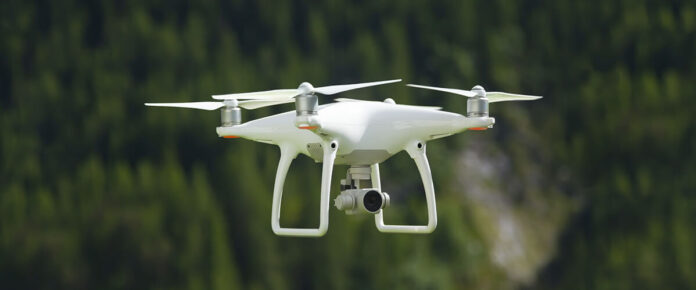 On Monday Prime Minister Imran Khan announced that the government of Pakistan is now focusing on increasing the exports of information technology products. Moreover, PM also directed the formulation of a well-organized plan to check the capital's encroachments by using drone technology.
In a meeting with Special Technology Zones Authority (STZA) Chairman Amir Hashmi, PM Imran Khan stated that the provision of conveniences to the IT-related workforce is a top priority of the state.
Special Technology Zones Soon to be Established in Provincial Capitals of Pakistan 
Furthermore, the meeting addressed the progress on the establishment of Islamabad Technopolis, the capital's special technology zone. The chairman of the said authority informed PM Imran Khan that local and international organizations were showing interest in funding in technology zones. After the federal capital, the special technology zones will be established in the provincial capitals of the country.
The Use of Drone Technology to Check Capital's Encroachments 
In addition to this, while chairing a meeting on the civic predicaments of Islamabad, the prime minister emphasized the necessity for employing modern technology, which includes the use of drone technology to check capital's encroachments and curb them effectively. He stressed the requirement for a single administrative body to guarantee effective implementation of all laws and construction bylaws in the federal capital.
Read more: Careem releases teaser of drone delivery and says it's coming soon
The Chairman CDA, in a briefing on encroachments, said that the "main reason was lack of a unified regulatory framework, which was divided among the CDA, the Registrar Societies and the Securities & Exchange Commission of Pakistan".
Moreover, the meeting was attended by Planning Minister Asad Umar, Special Assistant for Capital Development Authority's Affairs Ali Nawaz Awan, Chairman CDA Aamer Ali Ahmed, MNA Raja Khurram Nawaz, and senior officials.
Incentivized Massive Tree Plantations 
Furthermore, for a clean and green environment, Prime Minister Imran Khan urged that massive tree plantations should be conducted in the capital of Pakistan and requested the city government to incentivize the operation to guarantee complete participation of local people in the protection of green regions.
Source: Express Tribune