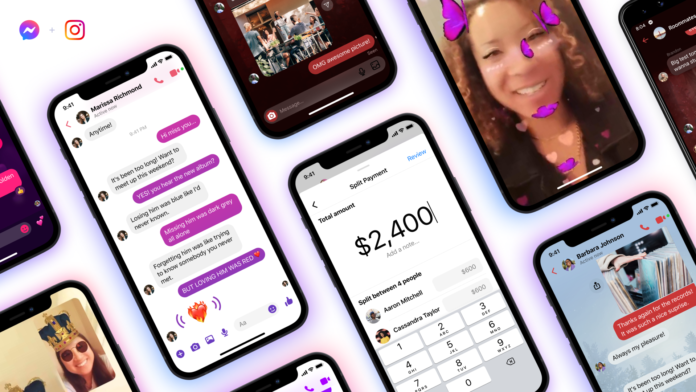 Recently, Meta has declared the launch of a new bill splitting feature 'Split Payments' in Facebook Messenger. The bill splitting feature, as the name suggests, can allow you to calculate and divide costs with others directly from Facebook Messenger. Split Payments primarily looks to bring a better technique to share the cost of bills and expenses — for instance, splitting a dinner check with friends.
Facebook Makes Splitting Dinner Costs Easy with the New Split Payments
Furthermore, using the new Split Payments feature, Facebook Messenger users will be able to split bills equally or adjust the contribution for every individual, as well as their own. The corporation took to its blog post to announce the latest bill splitting feature, Split Payments in Facebook Messenger. This new bill splitting feature is still in beta and will be exclusive to US users initially.
Read more: Facebook Two-Factor Authentication (2FA) will Become Mandatory for High-Risks Accounts
The launch will commence early next week. As stated, it'll facilitate users dividing the cost of bills, expenses, and payments. This feature is very helpful for those who share living accommodations and wish to split the monthly rent and other expenses with their friends. It could also come in handy at a group dinner with several people.
The New Feature Can Also be Used to Split Regular Expenses 
With Split Payments, users can also add the number of people the expense needs to be shared with, and, by default, the amount listed will be divided into equal portions. A user can even change every person's contribution as well as their own. To use Split Payments, click the get started button in a group chat or the Payments Hub in Facebook Messenger.
Users can modify the contribution in the option and send a notification to all the users who need to make payments. After creating an individualized message and validating your Facebook Pay details, the request will be sent and viewable in the group chat thread.
Source: The Verge