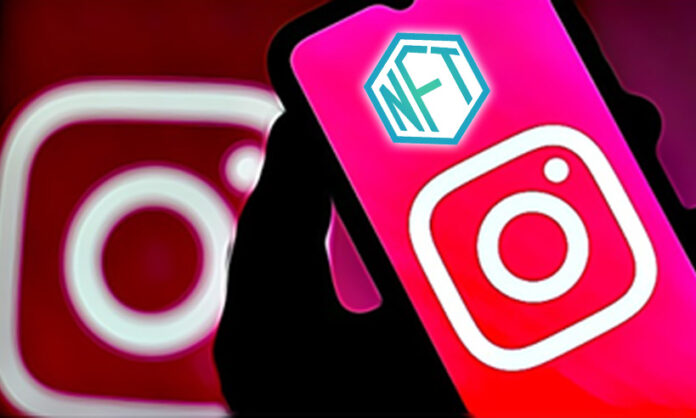 According to the CEO of Instagram, Adam Mosseri, the social media application is looking into non-fungible token (NFT) technology. He revealed that during an ask-me-anything (AMA) session on Instagram, Mosseri also mentioned that the company wants to make NFTs more accessible to a wider audience.
Read more: Instagram Rolls Out Profile Embed Feature to Showcase your Portfolio
Instagram is working on non-fungible token features
The chief of Instagram said that he is not announcing anything yet, but they are definitely actively exploring NFTs. The social media platform is also working on building features that incorporate non-fungible tokens. While Mosseri didn't elaborate further in his Instagram post, his comments suggest the photo- and video-sharing social network might provide its users with tools to showcase the NFTs they create, or let people follow their favorite creators.
Alessandro Paluzzi, an app developer, previously shared some screenshots to mark Instagram's interest in the non-fungible tokens. His screenshots suggest a feature that shows users could be allowed to make bids for NFTs directly on Instagram, and he noted that Instagram is likely to support Coinbase and MetaMask crypto wallets, as well as Facebook's Novi wallet.
#Instagram is working on Collectibles 👀 pic.twitter.com/OQLFaWSAid

— Alessandro Paluzzi (@alex193a) June 21, 2021
Other insights
Instagram also approached a digital artist, Sean Williams, who also revealed the same thing as Alessandro. His tweet said that Instagram is reaching out to artists to support the non-fungible token project.
STORY TIME:

INSTAGRAM IS BUILDING AN NFT PLATFORM RIGHT NOW AND THEY'RE REACHING OUT TO UPCOMING ARTISTS IN THE NFT SPACE TO HELP THEM BUILD IT.

THE CATCH?

They're reaching out to artists IN OUR COMMUNITY to give them insight on what the NFT community needs, and disguising

— Sean Williams 🌍 (@iArtSometimes) May 18, 2021
Earlier this quarter, TikTok announced the launch of its first-ever NFT series, "TikTok Top Moments" to claim the benefits of the ongoing NFT frenzy along with helping its creators add an extra source of revenue. According to Nonfungible, a website that tracks the industry, there have been $335 million in sales over the past week. NFT weekly sales figures had surged 12,780% since the beginning of the year when just $2.6 million worth were shifted every seven days.
Source: Business Insider