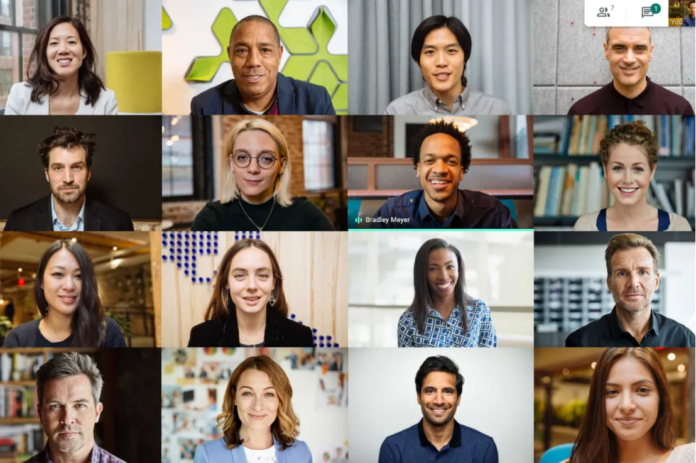 Tech behemoth, Google has now ended "unlimited" group video calls with Meet for free Gmail accounts. Moreover, users logged on to Meet with a free account will now be capped for group calls in one hour instead of the previous 24-hour duration time.
Google's unlimited group calls were beneficial because COVID-19 invoked many of its traditional face-to-face features online. Eliminating the issues of calls being cut off or creating new meeting links suggesting that video calls could be left on during long family gatherings.
Read more: Google removes 9 Play Store apps that stole users' Facebook credentials
Furthermore, when Meet became available for all users in April of 2020, Google stated it would not impose a 60-minute time limit on calls until September 30. That deadline for group calls that could run all day long was later extended to March 31, 2021, and again to June 30. The company did not jolt it again before July, and free Gmail users now have to live with one key group Meet limit. "Calls with 3 or more participants" are limited to 60 minutes.
Read more: Google is now switching to Android App Bundles (AAP) from APK format for new Google Play apps
In addition, one-on-one calls can proceed to run for up to 24 hours on free and enterprise accounts. The upgrade introduced by Google is the $9.99 per month Workspace Individual range that just launched in five nations. If the hosts upgrade, calls can run for up to a day.
Moreover, in practice, most users will be fine with the one-to-one term, but the group limitation might be bothersome as group catch-up/family calls very undoubtedly run more than 60 minutes. That duration is rather reminiscent of work dynamics that do not really outline the private sphere. 
Read more: Microsoft and Google end six-year truce on legal battles to prevent open warfare
Source: Google Blog