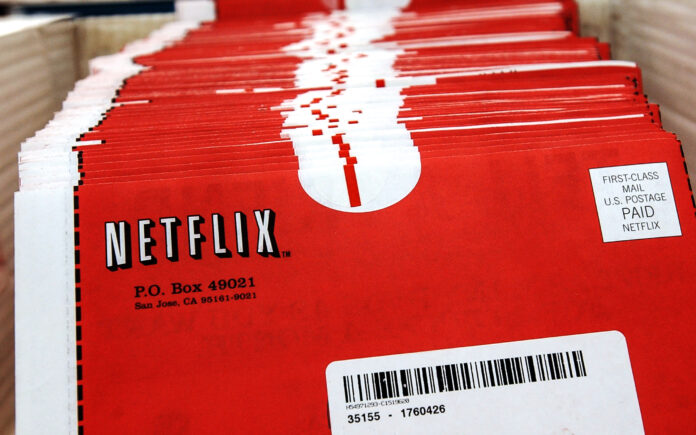 Netflix has announced the winding down of its iconic DVD mailing service after a quarter-century run. As streaming platforms dominate the entertainment landscape, the physical DVD format has gradually lost its relevance. With the last shipment set to be dispatched on 29th September, the service's estimated 1.3 million subscribers are in for a final perk, providing a fond farewell to the era of red and white envelopes.
Nostalgic Goodbye to the DVD Mailing Service
Netflix DVD service, known for delivering movies within its signature red envelopes, is making its graceful exit. The company recently shared the news that the final discs will be sent out by 29th September. However, here's the twist – subscribers can keep these DVDs without any charge. DVD Netflix, the entity behind the service, conveyed on social media, "We are not charging for any unreturned discs after 9/29. Please enjoy your final shipments for as long as you like!" Additionally, subscribers have until 27th October 2023, to return discs if they choose to. A poignant touch, this gesture offers a bittersweet farewell to a bygone era.
Evolution Amid Streaming Dominance
Since its inception in 1998, Netflix's DVD-by-mail service has dispatched over 5.2 billion discs. The rapid ascent of streaming services has now outshined the once-revolutionary approach to movie nights. The company's DVD service contributed a substantial $145.7 million to its $32 billion revenue in the previous year. In stark contrast, Netflix's streaming service reached new heights, adding 2.6 million subscribers in a single month, pushing its worldwide subscriber count to 238.3 million. This divergence in growth trajectories underscores the changing landscape of entertainment consumption.
As the popularity of DVDs waned, the eventual discontinuation of the DVD mailing service was anticipated. Reed Hastings, Netflix's co-founder, had predicted the sunset of DVD rentals by 2030 back in 2009. The service's conclusion, marked by the statement, "It has been a true pleasure and honor to deliver movie nights to our wonderful members for 25 years," evokes nostalgia and gratitude. Ted Sarandos, co-CEO of Netflix, acknowledged the iconic red envelopes' transformative impact on home entertainment, paving the way for the streaming revolution.
Also read: Netflix Implements Stricter Measures to Curb Password Sharing in UAE