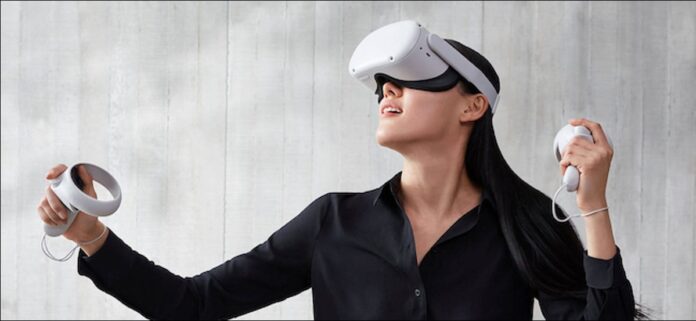 Recently, Oculus' parent organization Facebook declared that it intends to place ads into games playable on its Oculus Quest headsets. Facebook proclaims the launch of these in-app ads "a key part" of developing a sustainable VR business. 
According to the announcement, the company was planning to roll out their first in-game ads inside the title "Blaston" from the prolific VR game developer Resolution Games, and only days later the game studio has shared that after receiving negative feedback from users they have decided to back out from the ad rollout.
After listening to player feedback, we realize that Blaston isn't the best fit for this type of advertising test. Therefore, we no longer plan to implement the test. We look forward to seeing you in the arena and hope you try the Crackdown Update that went live today!

— Blaston (@BlastonGame) June 21, 2021
Read more: Facebook plans to create an Android-powered smartwatch
Moreover, in response to Facebook's announcement, some VR users complained that they hated to lose a rare ad-free zone. "I'm bombarded with ads every day, wherever I go and whatever I look at," wrote one VR enthusiast on Twitter. "When I put my headset on, which is my escape, I don't want to see them in there. I would rather pay more for games and experiences to be ad-free in VR."
Read more: Facebook rolls out ads globally for Instagram Reels
Facebook explicitly stated it won't be utilizing any visual, audio, or movement information obtained by the headset in targeting ads, nor will it employ private physical data entered into the Oculus Move VR fitness tracker.
Furthermore, this possible ad rollout had been particularly noteworthy because the ads were being experimented under a title from a third-party developer. The social media giant has acquired a handful of VR studios in recent months and posses a number of the most famous Quest titles inside its marketplace, so the possibility to roll out advertising with a third-party associate provided Facebook an opportunity to build the advertising launch as a means for other developers to inaugurate up their monetization channels, rather than for Facebook to do so.
Source: TechCrunch
Image Source: How to Geek