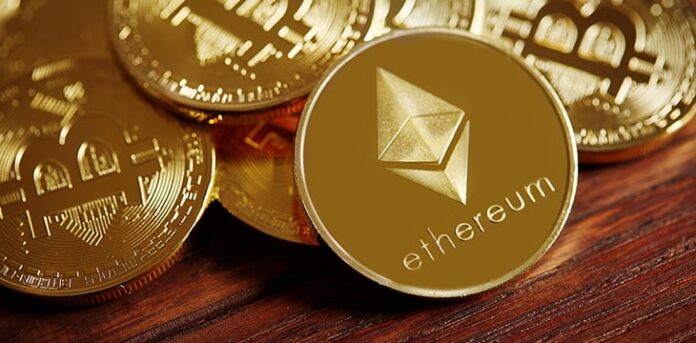 Digital currency, ether, originated from the Ethereum blockchain, hit a new all-time high above $3,000 on Monday, an impressive increase that has outpaced its rival currency bitcoin's gains so far in the year 2021. The coin surged 6% to trade around $3,142 as of 04:00 a.m. ET. That drives its year-to-date gains to higher than 300%, far surpassing bitcoin's 95% increase in 2021.
The cryptocurrency popularity is secured in its position as the blockchain of alternative for many products and services that utilize decentralized finance services. Deals conducted through the Ethereum blockchain hit a record high of 41.7 million in April.
Read more: Turkey is investigating a cryptocurrency scam worth $2 billion
Decentralized Finance (DeFi) refers to a variety of new applications that intend to substitute the traditional financial products such as lending and borrowing, trading, and saving, through the adoption of decentralized technology, rather than relying on a business or bank. These are typically built on the Ethereum blockchain.
Furthermore, the investors are now betting that DeFi's inflation will encourage Ethereum's growth for two reasons, according to Sergey Nazarov, the co-founder of the decentralized Oracle Network Chainlink.
Read more: Bitcoin surpassed a record high of $60,000 on the US stimulus package
"Thousands of developers are building applications that recreate traditional financial products in decentralized ways on top of Ethereum, and as more and more users pour in to interact with these apps, they require ETH to conduct any transaction," the co-founder of Oracle Network stated. He further added that the second reason seems to be the growing institutional investment in the public Ethereum blockchain, as stakeholders workaround with techniques to leverage the public network.
In addition to it, JPMorgan predicted last week that ether's outshining performance against bitcoin could continue. Bitcoin is more of a crypto product than a currency, while ether operates more as a means of exchange, the bank stated. Billionaire investor Mark Cuban has also earlier told that he believes ether's employment will spark the development of apps that will "dwarf" the bitcoin.
Source: Business Insider 
Image Source: Coin Geek